Tested for you: Tinted Sun Care "Fusion Water Color" from Isdin
Tinted sun care – what I think about it? I am a sunscreen junkie. But since I also like to even out a few uneven spots in my complexion, I wear partial makeup. And I find that legitimate even on the beach. It does not have to be the big make-up aria, but a little "corriger la fortune". That's why I also test tinted sun care again and again.
Tinted sun care versus makeup
The great thing about it: You save a care step with it and the color pigments offer additional UV protection, at the same time they can also cover small irregularities. Advantage over make-up products with SPF: The filters in tinted sun care are significantly higher and more powerful, so they are also suitable for vacations or real sunny days.
More and more companies launch just such products, but so far I could not really make friends with any. Either they were too opaque for me that I really looked made up to plastered. Or the texture was too greasy. Or the color was just not right, because usually there are not so many shades to choose from as with normal foundations.
And here is my test
"Fusion Water Color SPF 50″ also has only three shades available. I opt for "medium". And it works amazingly well: it's transparent enough to blend with the skin tone. The texture is light and leaves no greasy residue, but – a nice glow! And, even though it's so light, it conceals bumpy patches.
Good mixture…
My complexion looks more even. If necessary, I take, as with make-up also, one drop more and equalize redness around the nostrils. And since I now also have a bit of summer tint on my face (this also happens with factor 50), I mix "Fusion Water Color" with the untinted "Fusion Water" sun product. What I also like: Just like the sun care, you can use the product close to the eye, it does not burn.
That's my conclusion: The tinted sun care works. We have become great friends.
"Fusion Water Color" from Isdin, 50 ml , ca 24,90 Euro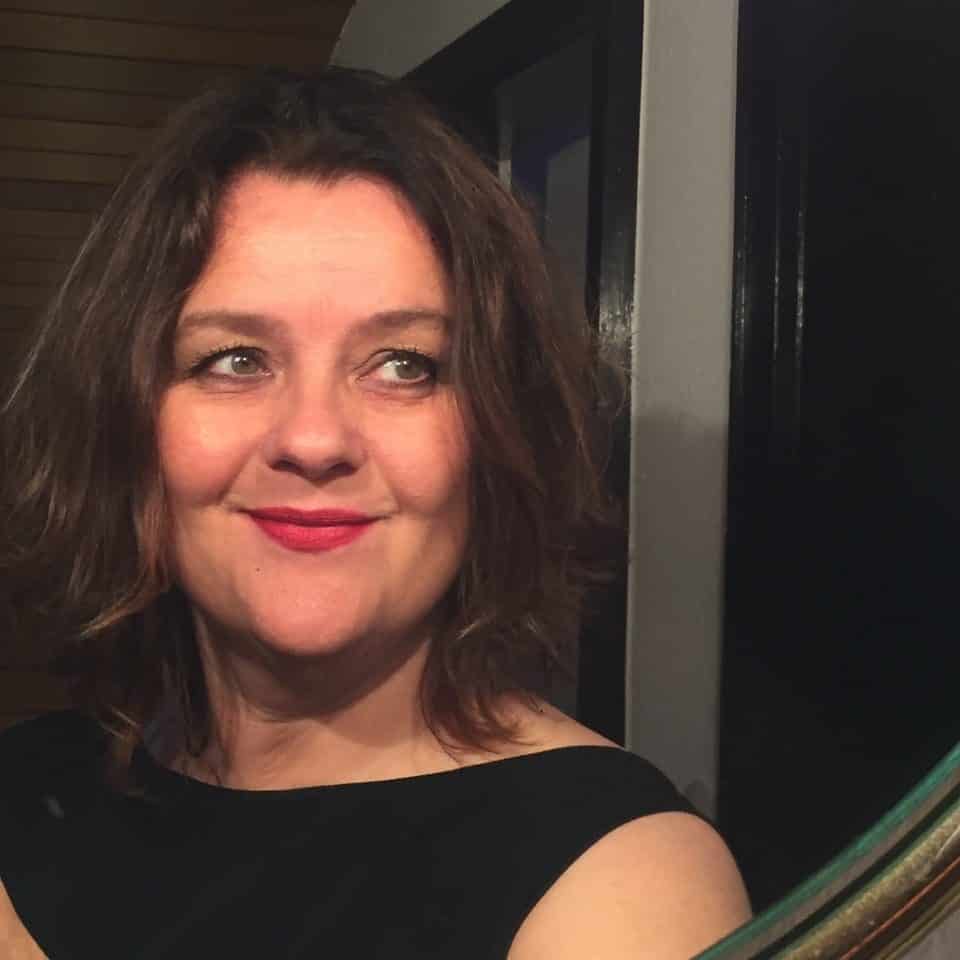 CultureAndCream Author from Munich
Since many years I am working as a freelance writer of beauty and lifestyle topics for magazines like Vogue or Glamour. What drives me again and again: not only the product or the trend, it is the people and the story behind – and what it does to us. In addition, my job often takes me to the most beautiful places in the world. Even in private one likes to find me in one or the other wellness location, research not excluded. Culture and Cream, then. Always in the luggage: fragrance, sunprotection and lipstick. What color? Red. What else