Dubai's Miracle Garden – Where Scents come to Life
It was launched on Valentine's Day 2013 and is set in the heart of Dubailand. Since then each year Dubai Miracle Garden reinvents itself with a whole new concept and design experience. 150 millions of flowers form on 7,2 ha territory outside of the City sculptures, castles, animals and an airplane of the national airline "Emirates".
Bigger, higher, more spectacular
Where else the biggest flower garden should bloom if not in Dubai, known as the city of superlatives. At the beginning of November, when temperatures for flowers drop to a bearable 25-28 degrees, he opens its doors. Already at the entrance one is received by huge flowering horses, which seem to grow from the ground. It's a foretaste of let's say a floral craziness. The 18 metre sculpture high Mickey Mouse floral sculpture has earned in 2018 the 5th Guiness Records entitled "World's largest Topiary Structure". It is made from almost 100,000 plants and flowers, and weighs 35tons. Emirates Airline has constructed together with Dubai Miracle Garden the world's largest floral installation through a life-size version of the Emirates A380. The plane is covered in more than 500,000 fresh flowers and living plants. When in full bloom, the aircraft structure will have an unprecedented total stem count of 5 million flowers and will weigh over 100 tonnes (take-off weight of an actual A380 is 575 tonnes). The path through the garden show is lined with opulent beds and giant hanging baskets – colourful and strong scented. In between you will find flowered little gazebos, called cabanas, where you can have a little rest and rub your eyes, if that is all reality, what you have seen: the 12-metre-high Teddy bear, the 15-metre floral clock, the hug castle covered with flowers or the underground floral cascade "the lost paradise" with a depth of 20 ft. The garden with its colourful arches and patterns, and the myriad shapes they form, is truly magnificent and an oasis where birds and insects bustle you will never find downtown. Definitely it is a must for all Dubai visitors.
Good to know
The Miracle Garden reopens November for a new season after closing for six months during summer for renovation. It is required in order to protect the plants and flowers from excessive summer heat of the region. However, the trip outside the metropolis will be well planned. Be aware that Friday and Saturday is Dubai's weekend, and the garden may be crowded because it is also a destination for many locals. The 30 minute drive can be covered by taxi, by metro and bus, on a hop-on/hop-off bus tour or in a mini-van with transfer and included entrance fee. The regular ticket price of the Dubai Miracle Garden is just 55 AED (almost $15 USD).
photos@Margit Hiebl
Dubai Miracle Garden, floral installation, floral sculpturs, World's largest Topiary Structure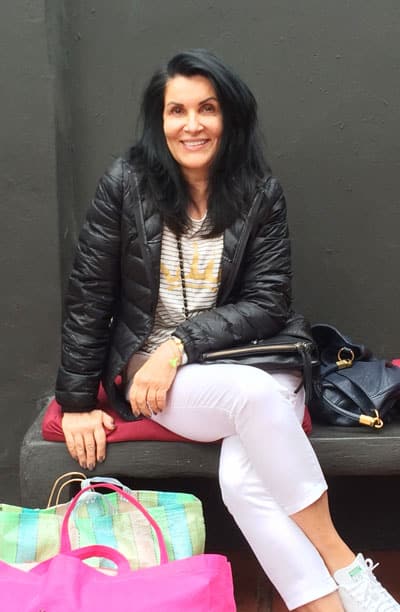 CultureAndCream Author from Munich
To travel during my profession as a beauty journalist was never enough for my. Also my six month on a world trip didn't do it. It always attracts me to other cities, foreign countries, on roadtrips and places I don't know yet. But I am not only interested in "culture" and "cream", I am also fascinated by people who have stories to tell .  Such unique experiences I want to share with you.