Tested for you: Lip Mask "Plush Puddin' Intensive Recovery Lip Mask" from Fenty Skin
For launching a lip mask it is exactly the right time. Because the winter season with cold outdoors and heating air indoors not infrequently gives us rough, chapped lips. Against this, there is now a clean, vegan and animal-free solution from the Fenty Skin line. It's the cosmetics brand that superstar Rihanna developed in collaboration with Kendo Brands, which in turn belongs to the luxury group LVMH.
"I'm really into the little aspects of the skincare ritual. A lip care routine is fun, but also so important to keep that pout healthy, hydrated and sexy. Plush Puddin' is the ultimate self-care for lips that I use every day and night." – Rihanna
Lip mask with tropical power
The "Plush Puddin' Intensive Recovery Lip Mask" promises not only smoother, but also plumper lips in a week. It contains mainly tropical moisturizing ingredients such as coconut and castor oil, pomegranate and jojoba oil complex, pomegranate sterols and Barbados cherry extract, which each play an important care role in their own right:
Pomegranate and jojoba oil are rich in antioxidants. They provide tone and elasticity, and are even said to make the lips visibly plumper with regular use. Vitamin E is included as another antioxidant, which revitalizes and nourishes the lips. Pomegranate sterols provide a natural, vegan alternative to lanolin, binding 200 percent of their weight in water. As a result, the moisture barrier of the lips improves and hydration is increased. Coconut and castor oils also act as rich moisturizers. The extract from the Barbados cherry (acerola) contains more vitamin C than an orange. It strengthens and nourishes the skin of the lips.
Delicious pudding for the lips
In fact, the rich, pudding-like texture of "Plush Puddin'"-what the name promises is delivered! – the lips with a noticeable moisture boost. I prefer to apply the lip mask overnight, then the lips are smooth and soft the next day. Pleasant is also the slight taste of vanilla.
I think the packaging is ingeniously designed. The small, powder-colored jar made of 100 percent PCR material is closed all around. If you unscrew the lid and turn the base slightly to the right, the dispenser releases exactly the right amount needed for a lip application. It's a clean and efficient solution. You no longer have to fumble around in little pots, which soon become unsightly and you usually do get too much of the texture after all. Well done, Rihanna!
"Plush Puddin' Intensive Recovery Lip Mask" from Fenty Skin, 0,5 oz, $22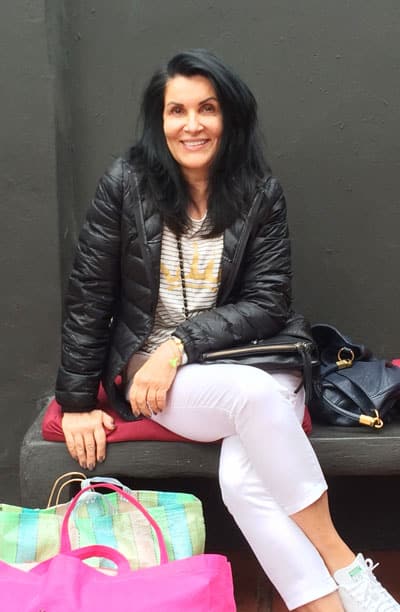 CultureAndCream Author from Munich
To travel during my profession as a beauty journalist was never enough for my. Also my six month on a world trip didn't do it. It always attracts me to other cities, foreign countries, on roadtrips and places I don't know yet. But I am not only interested in "culture" and "cream", I am also fascinated by people who have stories to tell .  Such unique experiences I want to share with you.