Tested for you: Home Microdermabrasion "Personal Microderm Pro Elite" by pmd
Microdermabrasion at the dermatologist or at the beautician is known. However, it is always time-consuming and time-consuming. The good news is that you can now perform such a treatment at home on your own. However, you should not set your expectations too high and expect the same intensity as a face professional.
What are the benefits of microdermabrasion?
With microdermabrasion, the top layer of skin is abraded. So a kind of more intensive peeling – only without any chemical agents. The process sounds brutal, but you hardly feel it. However, the effect is immediately visible: the skin has a strong blood circulation. Impurities and dead skin cells are removed. Enlarged pores appear finer over time.
Use conveniently at home
The handy at-home "Personal Microderm Pro Elite" microdermabrasion device I tried works in three stages: Exfoliation, Vacuum Suction and Absorption. The variable vacuum suction and different abrasive heads allow you to customize the treatment specifically to your skin type – from very soft to super intense. The delivery package comes with green, gray and blue attachment discs, which are equipped with abrasive particles of different strengths. In addition, there are more extensive attachments for the body.
I choose the gentlest "eraser" for the face to get used to the microdermabrasion and to test the reaction of my skin. It is important to cleanse and degrease it thoroughly beforehand. Only then do I start the actual treatment. Using the middle of three speeds, I work my way from the forehead to the chin with the grinding attachment in long, gentle and even movements.
Work always with the same pressure
While the microdermabrasion I stretch the skin lightly with my fingers and try to always maintain the same pressure and not to treat one spot several times. After all, I don't want to over-exfoliate or irritate my skin. I spare the eye area and the lips. The abrasive heads give a kind of sandpaper feel. But neither the peeling nor the vacuum suction effect feel unpleasant. The entire treatment takes no longer than five minutes.
Afterwards, the skin is slightly red in some places, but this soon evens out. Maybe I've gone there for the beginning but a little too aggressive? But generally it feels clean and soft. After the treatment, I use a gentle cleansing foam. Because a slight feeling of dryness is noticeable, I then use a highly concentrated hyaluronic acid serum and a sunscreen over it, because after such a peeling the skin can react more sensitively to UV rays.
How often to use?
The manufacturer speaks of a weekly application. I try it "as an advanced" also with the more intense levels and abrasive bodies, but soon realize that this is too much for my skin. Therefore, I go back to the gentlest option for a weekly rotation. After eight to twelve weeks, I see positive changes in my skin. It is clear, soft, and has good circulation. A few small sunspots have become lighter. There has been no change in wrinkles, nor in the elasticity of the skin.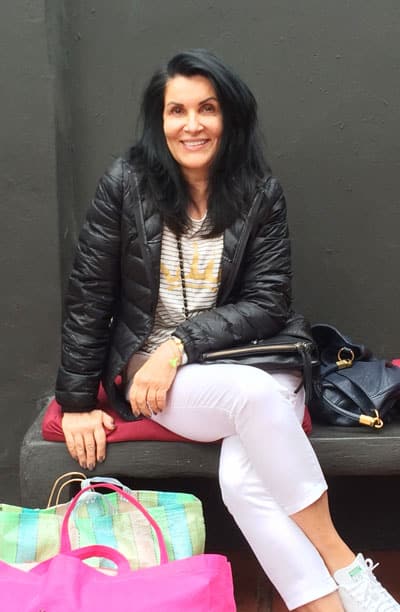 CultureAndCream Author from Munich
To travel during my profession as a beauty journalist was never enough for my. Also my six month on a world trip didn't do it. It always attracts me to other cities, foreign countries, on roadtrips and places I don't know yet. But I am not only interested in "culture" and "cream", I am also fascinated by people who have stories to tell .  Such unique experiences I want to share with you.