Tested for You: "Revitalising body milk" from LediBelle
As with many women, my skin is sensitive in winter due to dry air inside or cold temperatures outside. Especially on the shins it scales and itches. You can of course get an ointment prescribed by your dermatologist. Or you can get a special care product that is available for sale. In my search for a product that could solve my winter problem, I came across the LediBelle brand. The natural cosmetics with the main active ingredients goat's whey and Jacob's spring water are manufactured in the Swiss canton of Appenzell, where goat's whey has been a remedy for skin health for centuries. In the past – I did some research – the by-product of cheese production was used in Appenzell in healing baths. The lactic acid it contains, as the old people knew, has a slightly acidic PH value, which helps to regenerate the skin and strengthen the protective acid barrier. In addition goat's whey contains a number of important vitamins, which benefit the skin and natural coenzyme Q10, which is known to support cell growth and cell renewal.
Will I smell like goat's cheese?
Well then, I'll try that, I thought and went to the perfumery to get the LediBelle body milk. But what also went through my mind: Hopefully I won't smell like goat's cheese after using it. Lesson number one: The lotion smells pleasantly – watch out for the cliché! – like freshly washed laundry dried in crisp mountain air. Finding number two: After only three applications, the scaly areas disappeared and the skin became velvety soft and supple. Lesson number three: all LediBelle products contain goat's whey from animals from sustainable pasture farming, the tubes and pump dispensers are made of recycled plastic and comply 100% with the PET standard, and FSC-certified paper is used for the outer packaging. Healthy skin without guilty conscience, what more is there to desire?
"Revitalising body milk" from LediBelle, 200ml, approx. 19 Euro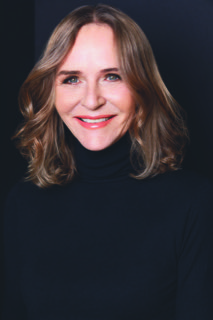 My curriculum vitae is as colorful as the world. I was editor at ELLE, tested cars and participated at off-road tours. I lived on a small island in Florida for twelve years and from there I travelled the Caribbean and almost all states of the USA for various magazines, conducted interviews with interesting people, reported on beautiful homes and exotic travel destinations. After my return to Germany I worked for InStyle magazine for 14 years in various positions. And it was there that I first came into contact with the topic of beauty. To this day I still enjoy immersing myself in the fine cosmos of creams, perfumes and lipsticks. (photo: Thomas Dilge)