Firm Skin with Plasma Energy
43 years old woman wanted finally to get rid of her baby belly.
She tells how she experienced the new method

.

At some point the subject of sagging skin affects all of us and not only those who have lost a lot of weight or women after pregnancy. As we get older and usually from around the age of 25 onward, the skin simply loses elasticity and begins to sag. For some of us sooner, for others later. For some more, for others less. This depends in part on the genetic predisposition as well as on other factors such as personal lifestyle. In such cases, a brand-new method called Renuvion which, in a unique way, uses helium plasma energy to tighten loose skin on the legs, arms, buttocks, back or neck and décolleté, can help. Without pain, without a general anesthetic and without lengthy downtime. It is only essential that one wears a corset for two to four weeks after treatment.
How does it work?
The process combines the properties of helium plasma with the efficiency of highly focused energy. A helium plasma beam is generated which penetrates the entire tissue, tightens the tissue layer directly under the skin and stimulates the formation of new collagen. The advantage is that the connective tissue can be heated precisely and immediately cools down to skin temperature again. The treatment is often carried out directly after liposuction. In this case, the four-millimeter narrow handpiece is inserted into the same incisions as the vibrating suction cannula used for liposuction meaning that no additional incisions need be created. However, the treatment may also be performed separately. Rosenpark Klinik is the first clinic in Germany and one of the first in Europe to use this procedure.
We spoke to the patient Zohra F., 43, about her abdominal treatment:
What was it exactly that bothered you about your abdomen?
This has been a problem for me for a good 24 years now, ever since the birth of my children. Even though I watch my diet and do a lot of sports, I've never been able to get my tummy back into shape.
How did the procedure work?
The area to be treated was first numbed with tumescent local anesthesia, so that I felt nothing during the operation. An anesthetist was present during the entire procedure as well to ensure so that everything was comfortable for me. First of all, suction was used to remove the excess fat, then Dr. Gerhard Sattler from Rosenpark Klinik tightened the abdominal area with the helium plasma.
How did it feel when the abdomen was bloated and hard?
Frankly, because the whole area is numb, you don't really notice it. You can just feel that it is a slightly harder and a little taut.
Did you feel anything?
During the operation, I only felt a few twinges at the peripheral areas, such as the pubic region and the ribcage. But the anesthetist was always on hand right away to make sure that there was no discomfort.
What care did you have to take after the operation?
I had to wear a corset day and night for a week, then during the day for four more weeks. A prophylactic antibiotic is given to minimize the risk of infection and one has to inject a thrombosis prophylaxis for three days. The after-care package one receives from the clinic includes all of this.
What was the result immediately afterwards and what does it look like now?
The procedure was just 4 weeks ago today and I am very happy with the result already. A change in the silhouette was noticeable immediately afterwards. My stomach was suddenly flat and, after so many years of worrying about this problem zone, the feeling was indescribable. But I still have to be patient and wait for the final result. This takes about six months.
How do you feel now? Would you recommend the procedure?
I certainly would! If I had known beforehand how much better I would feel, I would have gone ahead with the procedure much earlier. Renuvion itself, i.e. the plasma energy, is new, which is why it would probably have been a little different before. But I just love how my body feels now and I can't wait for my next shopping trip, when I won't have to worry about hiding my tummy.
Further informations:
The duration of the procedure varies between 20 and 45 minutes depending on the area to be treated. The Renuvion treatment has a potential immediate effect. After just six weeks, a clear improvement and smoothing of the skin can be noticed. However, the final result can take up to six months, as the collagen synthesis continues until then.
Costs: from 3.000 Euro (without liposuction). In combination with liposuction: from 1.500 Euro (plus costs for liposuction)
Sponsered by Rosenpark Klinik
Leading photo: Markus Rock @up-n-co.com
abdomen surgery., bodycontouring, liposuction, plasma energy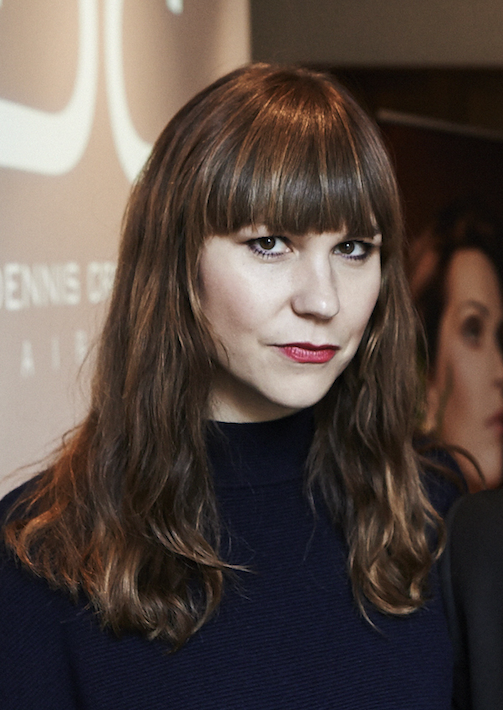 CultureAndCream Author from Berlin
Stephanie Neubert has been in the beauty world of Grazia, Gala Style, Harper's Bazaar and others for more than 13 years and has experienced a lot during this time. From unusual travel, great interviews, crazy events to extraordinary people – everything was there. Over the years her interest in skincare, nutrition and wellbeing topics has grown. "A healthy passion for beauty and a opinion are important to me", says Stephanie, who has been living in Berlin for six years as a freelance journalist. Keyword Passion: Stephanie is a passionate vintage and vase collector, a cook with heart and soul and a fan of rich skin care oils.