Muscle Building without Exercise. Is that possible?
Yes, a new device from the USA can develop the muscles without any sweat-inducing training.
A flat stomach and a firm bottom are at the top of most people's wish list for the body, be it women or men. But these require years of exercise, a lot of stamina and countless sit ups and squats. Emusculpt, a new device from the USA based on electromagnetic waves, now makes this goal much easier to achieve. The effect of a 30-minute session is comparable to that of 20,000 sit-ups or the same amount of squats. This comparison is, however, misleading since such training would be physically impossible in a fitness studio. Whereas sit-ups use about 40 percent of the muscles, Emsculpt works on 100 percent. "In general, the device is recommended for those body-savvy people who want an extra push in addition to normal training," says Dr. Sonja Sattler, Medical Director of the Bellari Institute.
How does Emsculpt work?
Unlike conventional EMS devices (electromyostimulation), it does not work with electrical impulses, but with Emusculpt. These penetrate deeper into the tissue and thus ensure a much more effective result. The generation of an electromagnetic field stimulates the muscle groups to thousands of contractions. The muscles are shaken up, so to speak. In this way, the muscle mass in the desired body zones can be increased significantly and very quickly. An additional plus in the abdominal area: a decrease in fatty deposits. This is because the turbo activity of the muscles overstimulates the fat metabolism and permanently breaks down local fat cells. Dr. Sattler: "For me, however, the clear focus here is on muscle mass and not on the pleasant side effect of fat reduction".
What happens during the treatment?
One relaxes comfortably on the couch and the flat, impulse-emitting handpiece is strapped to the area to be treated. As soon as the intensity is fixed, ideally at 100, the device starts to work. At first one feels a strong contraction which, within the next 30 minutes, develops into a firm hold and causes the target region to freeze for a few seconds at a time. It is intermittently interrupted by the so-called "relaxing tapping". The individually adjustable intensity ensures that the treatment is as pleasant as possible, even for pain-sensitive patients.
Is it painful?
Depending on the intensity, it may feel slightly unpleasant, but never painful. After completion of the treatment, one is immediately fit again and can go about everyday life without any restrictions. The muscles do not feel tired or stressed afterwards.
How many sessions are required?
For an optimal result, a total of three to four sessions should be performed at intervals of two to three days. Each session lasts about 30 minutes. The maximum effect is usually achieved after 6 to 8 weeks.
Does it work for everyone?
Experience has shown that some people appear to react more quickly than others. A patient who already had strong abdominal muscles told us that she noticed a positive effect on her long-term back problems after just one treatment. Conversely, another patient reported that she was only able to notice a real difference after a few applications. Still others said that they completed all sessions without much effect. But a week later, overnight so to speak, the stomach was flat with well-defined muscles.
Sponsored by Bellari
aesthetic medicine, bodycontouring, electromagnetic waves, Emusculpt, muscle workout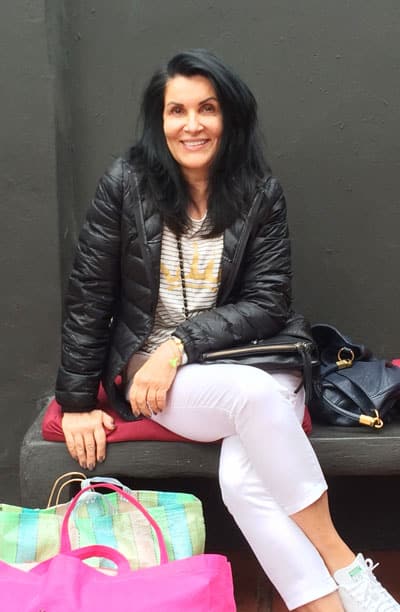 CultureAndCream Author from Munich
To travel during my profession as a beauty journalist was never enough for my. Also my six month on a world trip didn't do it. It always attracts me to other cities, foreign countries, on roadtrips and places I don't know yet. But I am not only interested in "culture" and "cream", I am also fascinated by people who have stories to tell .  Such unique experiences I want to share with you.