Tested for you: Foundation "Sérum Teinté" from Typology
To be honest, I use almost no foundation. Almost none means: Only partially where the skin is not so perfect or small veins show through, so left and right next to the wings of the nose or on the chin. Since I don't work with complete coverage, it's also important to me to have a foundation that's not too opaque so I can blend it well on my face. At the same time, I want a natural glow. Tinted moisturizer has never been an option for me because with it, the complexion appears often to shiny and the color looks patchy.

But what about "tinted serum," a new makeup category that's making a splash right now? I've been testing such an hybrid product from Typology for the past three weeks. The young French cosmetics brand has been around in Germany since September. It competes as a vegan, B Corp certified brand. The packaging is made of recyclable glass, plastic or aluminum. The formulas are simple and reduced – selection criteria for the extracts is that they come from sustainable farms and are obtained gently.
On the tinted serum:
The product blurb promises a silicone-free, non-clogging tinted serum for light coverage and a natural finish.
About the handling:
I usually apply foundation with a brush, as I find it blends more naturally that way. And you also need less product than with a sponge, for example. I have tried both with the tinted serum – and find out: it is best applied with the fingers. One to two drops are enough for me. And if I need a little more coverage, layering is an option: I apply the product once, wait a bit, and then put some more over it again. Sure it only covers lightly as a tinted serum, but it's enough for me. If not, I work with a concealer after.
About the consistency:
The serum resembles a liquid foundation. It is super easy to apply and is productive. You can wear it with or without a skincare product, depending on your skin needs. It is noticeably moisturizing – thanks to aloe vera and squalane. Together with vitamin C, this also provides glow. Although I have rather dry skin, I can well imagine wearing it in the summer without a moisturizing layer underneath or only with my sunscreen.
Apropos: since I tested the product on a hiking vacation in the mountains, I first applied cream and my factor 50 sunscreen fluid. Normally, the combo day cream + sunscreen + foundation rubs up already times. Not so here. The layers have merged amazingly well. It was even better only with the sunscreen fluid and the serum. No rubbing effect. So just try how it works best for you.
About the color:
There are six shades to choose from – which I think is enough, since the light formula adapts to the skin tone a bit.
Verdict:
Cool product, and in fact I find myself using it a bit more extensively in my face – even around the eyes – because it just gives such a natural glow. Extra praise for the look: cool, pure, stylish. Brings joy. The only small minus point: The pipette. It takes unfortunately usually only at the second or third pump attempt enough product. That should be reworked again.
"Sérum Teinté", 30 ml, from Typology, US$ 34,90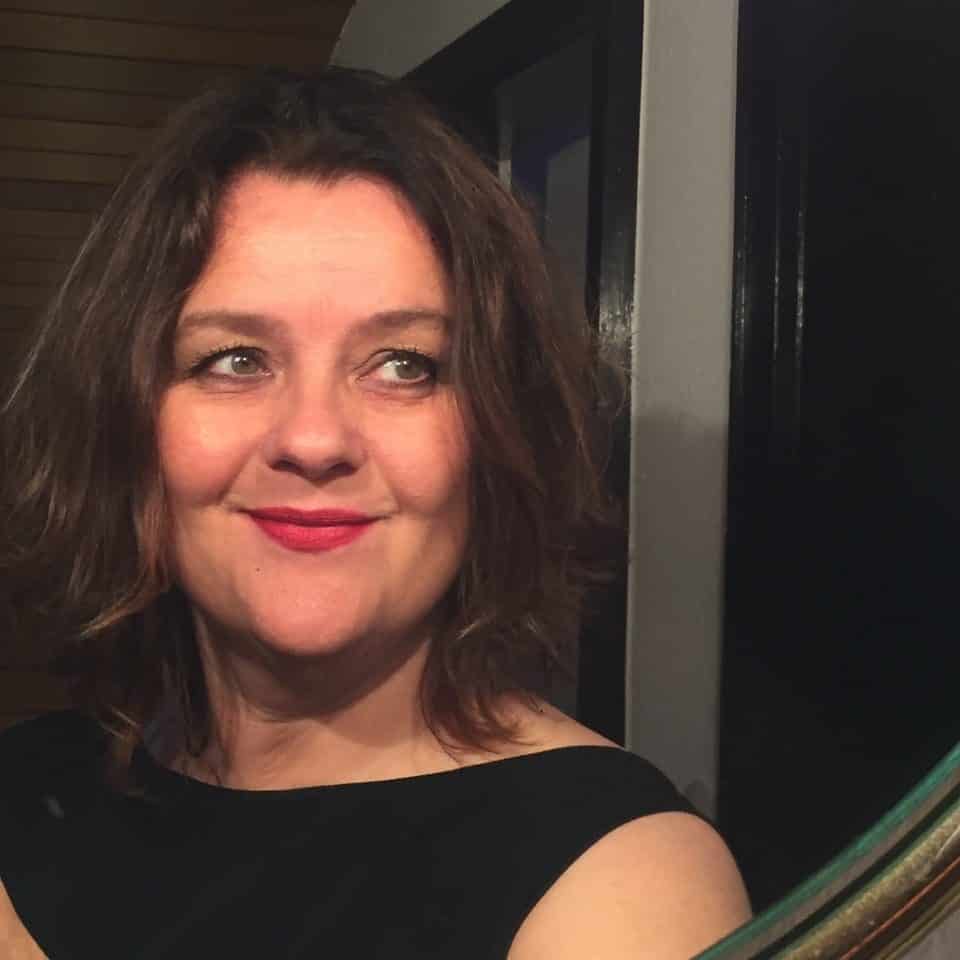 CultureAndCream Author from Munich
Since many years I am working as a freelance writer of beauty and lifestyle topics for magazines like Vogue or Glamour. What drives me again and again: not only the product or the trend, it is the people and the story behind – and what it does to us. In addition, my job often takes me to the most beautiful places in the world. Even in private one likes to find me in one or the other wellness location, research not excluded. Culture and Cream, then. Always in the luggage: fragrance, sunprotection and lipstick. What color? Red. What else