Für Sie getestet: "Long Lashes" von Dr. Massing
Ich verwende öfter mal ein Wimpernserum, wenn ich finde, dass meine Wimpern wieder mal einen Push gebrauchen können. Ich habe auch schon mehrere Produkte getestet. Die meisten waren Flops, und die, die gewirkt haben, enthielten Bimatoprost aus der Gruppe der Prostaglandine, also ein Gewebshormon, das zur Glaukom-Behandlung (Grüner Star) eingesetzt wird. Das Wimpernwachstum war dabei ein Nebeneffekt. So kam die Kosmetik-Industrie überhaupt auf die Idee, daraus ein Wimpernserum zu entwickelt. Das nur nebenbei. Jedenfalls wollte ich es diesmal mit einer pflanzlichen Alternative versuchen. "Long Lashes" von Dr. Massing fiel mir auf, weil es hormonfrei und vegan ist. Enthalten sind Arginine (Aminosäuren), verschiedene Peptide, Milchsäure, Hyaluronsäure, Niacinamide (Vitamin B3), Biotin (Vitamin H), Extrakte von Silberzwiebel, Gartenerbsen, Sumpf-Helmkraut, Lärchen, Soja- und Weizenkeim. Und das soll meine Wimpern auf Trab bringen? Na schön…
Let it grow
Ich beginne mit der Anwendung zweimal am Tag und trage das Serum entlang des oberen Lidrands auf. Den dünnen Pinsel gut abstreichen von beiden Seiten, dann reicht die Menge für beide Augen. Morgens wende ich es fünf Minuten bevor ich meine Wimpern tusche an und abends 15 Minuten vor dem Zubettgehen, so dass es genügend Zeit zum Einwirken hat. Zum Abschminken verzichte ich wie empfohlen auf Entferner, die Öle oder Silikone enthalten, um die Wirkung des Wachstum-Boosters nicht zu beeinträchtigen. Nach 14 Tagen sollen bereits Ergebnisse sichtbar sein. Bei mir Fehlanzeige. Doch ich bleibe dran, vielleicht befinden sich die meisten meiner Wimpern gerade in der Ruhephase. Tatsächlich, nach vier Wochen sprießen immer mehr längere Härchen. Vorerst nach sternförmig vereinzelt. Nach acht Wochen ist der Wimpernkranz gefüllt und deutlich länger. Trotzdem sieht es immer noch natürlich aus und gar nicht puppig. Ich habe auch das Gefühl, dass die einzelnen Härchen kräftiger sind und die Wimpern mehr Volumen haben, heißt, dass weniger gleichzeitig ausfallen. Das Serum reicht bis zu sechs Monaten. In letzter Zeit trage ich es nur noch einmal täglich auf, um das schöne Ergebnis zu erhalten.
"Long Lash" von Dr. Massing, 3 ml, ca 50 Euro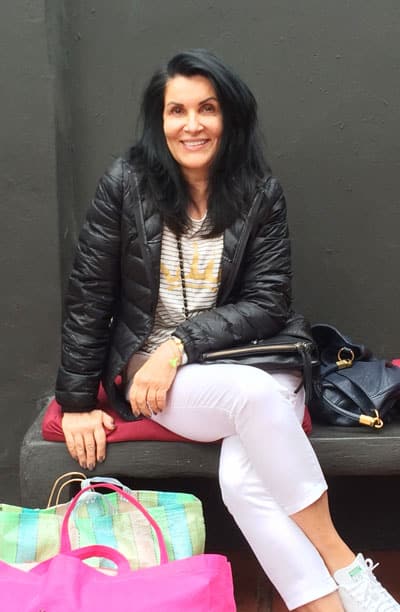 CultureAndCream Author from Munich
To travel during my profession as a beauty journalist was never enough for my. Also my six month on a world trip didn't do it. It always attracts me to other cities, foreign countries, on roadtrips and places I don't know yet. But I am not only interested in "culture" and "cream", I am also fascinated by people who have stories to tell .  Such unique experiences I want to share with you.