Tested for you: After Sun & Post Laser from Ultrasun
Lasers have come to be regarded as a medical miracle weapon for eliminating all those unloved facial appearances such as wrinkles, red veins, pigmentation spots and scars. In principle, such treatments are low-risk and usually do not involve any downtime, but some precautions are still unavoidable. As a top priority, one will have the following imposed by the doctor after any laser application: High sun protection is an absolute must.
Lasers make you sensitive to light
Why is this so? Because the skin surface suffers small mechanical injuries after the treatment (the same applies to chemical peeling substances, by the way) and is thus much more sensitive to light. As a result, the risk of sunburn increases. Pigment spots can also develop more easily because freshly lasered skin tends to tan more.
Direct sunlight and, of course, solarium should therefore be avoided at all costs after treatment. For this reason, doctors advise against this therapy in the summer and directly before or after a vacation. Much better suited for such a treatment are sunless, cold seasons.
So if you are still planning a treatment with the laser on your face, you have to hurry. During the day, consistent application of the highest possible protection factor is advisable afterwards. In the evening, wash off the UV protection and then apply a gel with potent skin-soothing ingredients that cool and calm the skin.
Not greasy and not sticky
Ultrasun's "After Sun & Post Laser Gel" is specially formulated for this purpose. The Swiss brand, based in Zurich, has been known for 30 years as "dermatological sun protection without compromise." The non-greasy texture of the special Gel contains Portulaca Oleracea extract, a highly effective soothing and antioxidant ingredient ideal for sensitized skin. The product is fragrance-free and leaves the skin feeling pleasantly watery and light. Apply generously to the face after each laser treatment.
The gel is also ideally suited as after sun care for a sun irritated, sensitive or acne prone skin. Also ideal for sun allergie
"After Sun & Post Laser Gel" from Ultrasun, 75 ml 21 Euro (in pharmacies)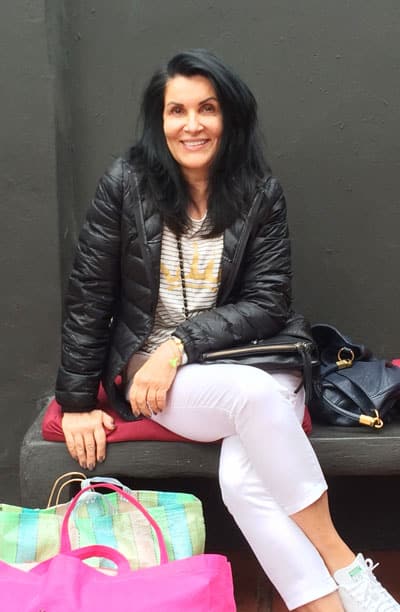 CultureAndCream Author from Munich
To travel during my profession as a beauty journalist was never enough for my. Also my six month on a world trip didn't do it. It always attracts me to other cities, foreign countries, on roadtrips and places I don't know yet. But I am not only interested in "culture" and "cream", I am also fascinated by people who have stories to tell .  Such unique experiences I want to share with you.