Tested for you: "LED Mask" from CurrentBody Skin
The effectiveness of light therapies has been proven many times. Blue light is used to treat acne and psoriasis because it inhibits inflammation and the formation of flakes of skin, while green light relieves migraines. Radiation with red light is considered one of the most effective anti-aging methods in cosmetics because it stimulates blood circulation and drives the cells to peak performance, which then produce more collagen and elastin. It works against redness and the small inflammations that arise from stress, poor nutrition, environmental pollution and UV damage in the tissue and which, as we know today, play a major role in the aging process of the skin.
LED mask for home use
The LED treatments ("Light Emitting Diodes") are already known from cosmetic studios and dermatologists. They are now also available as futuristic looking masks for home use. They are based on the same technologies as the expensive professional devices, but with a lower energy supply. This makes it possible to manufacture the high-tech devices at a lower price. They are available in different designs and versions – and of course they also differ in price.
I decided on the "CurrentBody Skin LED Mask". It consists of white, flexible silicone. On the inside, under a transparent, smooth silicone layer, 56 small LED lights are attached, which "illuminate" every corner of the face. The device combines two wavelengths, red (633nm) and infrared (830nm), to optimally stimulate the cells. At the back of the head, the mask can be individually adjusted with a Velcro tape so that it fits perfectly. I find it practical that you don't hang on a power cable and can move freely while using it. Before starting, the LED mask is simply charged via USB. This takes around six hours and is enough for 20 applications.
LED light works against redness
I have been using the LED mask three times a week for four weeks now. Always on clean skin. It comes also with specially formulated two-part hydrogel skincare masks. But I only used it once. First of all, I don't like anything "slimy" on my skin and then it slipped over my eyes under the LED mask. Apart from a slight sensation of warmth, you don't feel anything during the light treatment. I only find the red light to be pretty bright. That's why I prefer to close my eyes, although red light waves, unlike blue, shouldn't be harmful to the eye. The timer switches off automatically after ten minutes.
My skin looks more relaxed and fresher every time. What finally convinced me that the LED light really did something in my skin was the little sensation after a very sunny weekend in the garden. Despite SPF 50, my cheeks were flushed from the heat in the evening, mixed with a hint of rosacea. After I had applied the LED mask, the reddening disappeared. The small wrinkles around my eyes have also already decreased. I will continue with the "masquerade".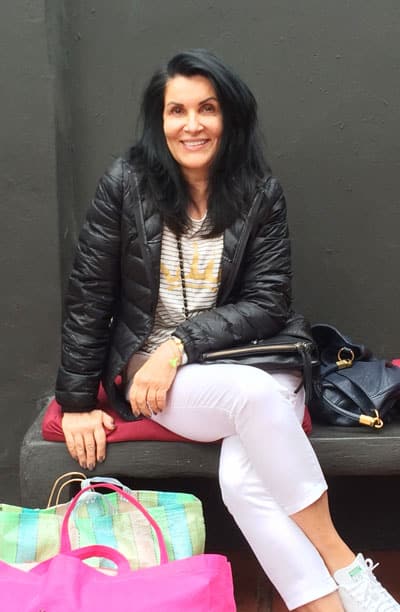 CultureAndCream Author from Munich
To travel during my profession as a beauty journalist was never enough for my. Also my six month on a world trip didn't do it. It always attracts me to other cities, foreign countries, on roadtrips and places I don't know yet. But I am not only interested in "culture" and "cream", I am also fascinated by people who have stories to tell .  Such unique experiences I want to share with you.