Tested for you: Brand new! Lipsticks from IKA
Normally lipsticks are in black, gold or silver tubes. IKA, the new lipsticks from the Netherlands surprise already by their appearance: They are a real eye-catcher, bright yellow outside and exclusively red inside! They come in three cool red shades and a Glow Balm. And all products are vegan.
"CALL THE SHOTS" is a fiery cherry red. With "YOU GOT THIS" you get the ultimate, classic red and "LEVEL UP" shows itself as a strong brick red. IKA founder Kristina Cueva says, "IKA wants to help you have the courage to stand by yourself and your beauty. With the right lipstick, you can shine all day, every day. More than any other color, red can make you feel invincible."
Why the 39-year-old Filipina, who studied Biomedical Sciences at Maastricht University, has focused exclusively on red lips with her brand IKA is rooted in her own story: "I myself have experienced what a red lipstick can do to you and I want to share this experience with the women of the world."
Lipstick: red suits every woman
Depending on your mood at the moment, you decide on your red from the IKA line. You don't have to puzzle for a long time whether the chosen shade suits you, because all red shades are designed to suit every woman and every skin type. The lipsticks are highly pigmented yet nourishing thanks to botanical oil and vitamin E, which also has an antioxidant effect. Bidens pilosa extract supports the elasticity of the lips, while hyaluronic acid provides the moisturizing effect.
In fact, the light and comfortable cream formula glides smoothly over the lips, leaving a satiny, creamy finish of good durability, The color on the lips feels light and comfortable.
A lip balm as it should be
If I ever need a break from red or my lips are calling for a particularly intensive care unit, I use the Glow Balm from IKA in the color Selfcare. This is a lightly tinted old pink, which supports the own lip color. The balm is a successful mixture of serum and tinted balm, which give the lips a natural rosy glow.
The ingredients of the bam are 90% natural origin and focused exclusively on care, nourish and moisturize as the Nutrimoist Complex with its carefully selected oils. Shea Butter, which has an additional barrier-boosting effect. Gotu Kola (Centella Asiatica) stimulates collagen production. And last but not least, vitamin E and avocado oil unfold a skin-protecting antioxidant effect.
Red Lipstick from IKA, each 34 Euro, Glow Balm, 29 Euro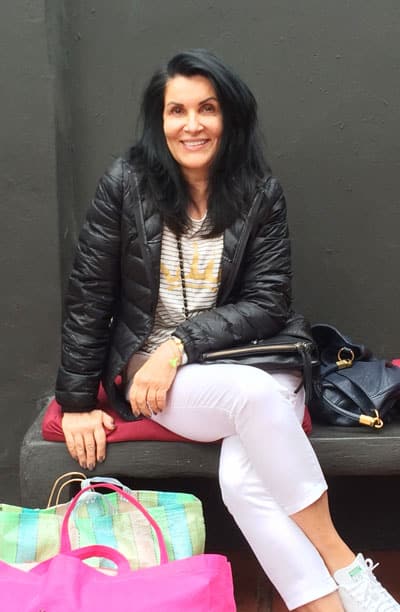 CultureAndCream Author from Munich
To travel during my profession as a beauty journalist was never enough for my. Also my six month on a world trip didn't do it. It always attracts me to other cities, foreign countries, on roadtrips and places I don't know yet. But I am not only interested in "culture" and "cream", I am also fascinated by people who have stories to tell .  Such unique experiences I want to share with you.