Micro-Punctures Bring Great Results
With Microneedling you simply roll away the signs of age
Although our skin is capable of self-renewal well into old age, the cells become somewhat sluggish over time and require some stimulus to boost their natural potential for regeneration. Microneedling helps the tissues to renew themselves from the inside. Ultra-fine needles attached to a roller or a treatment head are used to treat the skin surface precisely and gently and without causing stress. The resulting micro-injuries stimulate cell growth and strengthen resilience. In this way, acne scars and small wrinkles can be alleviated, pores reduced and the first signs of skin aging gently smoothed away. The result is a rosy, fine-pored and softer complexion. "Although there are different forms of microneedling, they all pursue the same goal: regeneration and refinement of the skin," says Winona Kallenbach, beautician and store manager at the Bellari Institute in Hamburg.
With or without anesthesia?
After thorough cleansing and disinfection of the skin, an anaesthetic cream can be applied locally for more sensitive customers. As a rule, however, the treatment can be carried out without anaesthesia. Following application of the cream, the skin must be disinfected again after which the selected areas are treated with either a Dermaroller or the Skin-Needler. There is no bleeding when the needling is carried out by a beautician, since the needles do not penetrate as deeply as they would when the treatment is performed by a doctor.
Vitamin C increases the effect
Kallenbach: "In order to take full advantage of the needling effect, a pre-treatment with care products containing Vitamin A and C is recommended". These support the regeneration mechanisms of the skin in the formation of new collagen. If a vitamin C serum is applied directly after needling, it can penetrate the skin surface to a deeper level and develop its effect more efficiently. Depending on skin type, skin condition and requirement, a cooling mask, e.g. with hyaluronic acid, is then applied. If the irritation is more severe, a skin-soothing mask is used.
The Importance of After Care
For an optimal result, six sessions at intervals of one week are recommended. Normally no downtime is necessary following needling therapy by a beautician. There is only a temporary redness and a perceptible, if not visible skin exfoliation during the first few days. Sensitive patients in particular may possibly also develop small but harmless pustules. Increased protection of the skin against light should be observed for four weeks prior to and after micro-needling. "In addition, we provide our customers with special skin-soothing after-care products for the days immediately following the therapy and recommend that they use a Vitamin C serum for the duration of the treatment," explains Winona Kallenbach.
The secret of Vitamin C
"A Vitamin C serum for daytime application offers protection against damaging environmental influences as well as reducing fine lines and wrinkles. It prevents the loss of firmness and brightens the complexion," says the beautician. Due to its antioxidant effect, Vitamin C increases the skin's natural protection against free radicals caused by external stress factors such as UVA/UVB rays and air pollution. It can thus counteract premature aging and light-related damage. After needling, Vitamin C accelerates the healing process which is why it is also used in other aesthetic practices, for example after laser treatment.
Microneedling plus radio frequency
Since micro-injuries for skin renewal and collagen stimulation have proven to be so successful in the fields of aesthetic medicine and cosmetics, combination procedures have now been developed for even better results. A combination of multipolar radio frequency and microneedling (VenusViva™) specifically combats the signs of skin aging. A special nano-fractional radio frequency is used, the finest needles of which penetrate the skin with micro-fine punctures to stimulate regeneration. Through the needles, radio frequency energy can also reach the deeper tissue layers in a controlled manner. The tissue reaction to overheating is then the formation of new collagen. Thanks to the combination of both technologies, several skin problems such as wrinkles and loss of elasticity, pigment spots, enlarged pores or uneven structure can be treated in just one step. The procedure can also be implemented to correct acne scars, sagging skin around the chin and stretch marks on the body.
Downtime is not an issue
With the VenusViva™ treatment head, the zones to be treated are processed area-wide. Depending on individual requirements and skin texture, two attachments, with and without needles, are available. An anaesthetic cream is applied for 20 minutes before treatment and analgesic drops can also be administered if necessary. The treatment lasts for about half an hour and possible reddening during the first few hours thereafter can be easily concealed with make-up. One can immediately and without restrictions return to everyday life, go to work and do sports. The best results can be achieved with four treatments at four-week intervals and the skin rejuvenating effect is completely visible after two to six months. The recommended before and after care is the same as with simple microneedling.
Sponsered by Bellari
microneedling, radio frequency, sagging skin, VenusViva, Vitamin C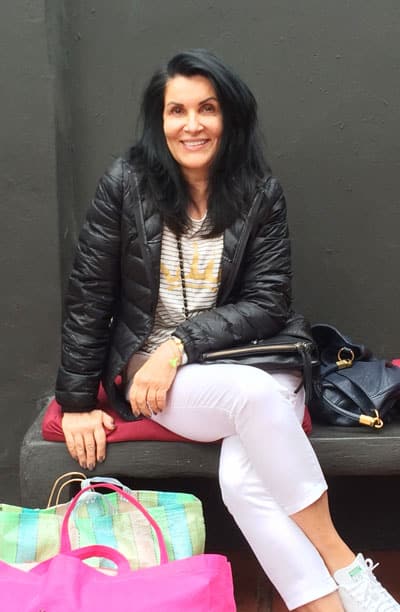 CultureAndCream Author from Munich
To travel during my profession as a beauty journalist was never enough for my. Also my six month on a world trip didn't do it. It always attracts me to other cities, foreign countries, on roadtrips and places I don't know yet. But I am not only interested in "culture" and "cream", I am also fascinated by people who have stories to tell .  Such unique experiences I want to share with you.