Parkhotel Mondschein, a Design Oasis in Bolzano
Mondschein means moonlight and that sounds like cloudless summer nights, flickering candles and a romantic mood. The fact that the term has also been associated with retro design, urban flair and yoga sessions since May 2022 is due to the grand re-opening of the eponymous Parkhotel Mondschein in the center of Bolzano.
The historic building of the Parkhotel Mondschein recently shines on the outside with a façade overgrown with ivy to the Art Nouveau balconies. Inside, shades of green, gray, and brown create a pleasant midcentury-era charm and evoke the surrounding mountains of the Dolomites, which can be admired from the total of 76 rooms and suites. Depending on your needs, different sizes are available – from 15m² petite or single rooms to 45m² suites.
Once Bolzano's first guesthouse
The impressive house with its iconic white shutters and elegant stucco decorations is a listed building. It was built in 1330 as the first inn in Bolzano and was enlarged in 1890 with Belle Epoque-style additions to provide space for more guests to relax.
The extensive renovation work was designed by the interior design firm Biquadra from Merano under the direction of Christina Biasi-von Berg. Special attention was paid to coherence, minimalism and subtle elegance. Materials such as wood and velvet, as well as wide corridors, high ceilings and stucco ornamentation, pay homage to the building's long history.
The furniture is dominated by clean lines and high-quality dark wood, along with comfortable upholstered beds and classic white lampshades. The original herringbone parquet flooring has been retained but refurbished, while the bathrooms have undergone a complete makeover. But here, too, the motto is: less is more. Elegant white tiles, frameless mirrors and retro-style silver fixtures blend seamlessly with the rest of the design.
Parkhotel Mondschein: minimalism meets elegance
To create a nice contrast to the retro design, the South Tyrolean owner family Dissertori also commissioned two artists: as part of an artist-in-residency program, they created paintings and photographs inspired by the house.
Another centerpiece of the four-star hotel is the extensive palm-lined park. It is also open to external guests – whether for a sundowner, a sumptuous breakfast or a strong coffee for in between. Where life in the rest of Italy takes place on a piazza, in Bolzano it now does so in the leafy park of the Hotel Mondschein.
"We wanted to create a place where people could come to rest and take time out. It doesn't take much, but the little has to be first class," explains host Moritz Dissertori. The best prerequisite for relaxing: The Body & Mind concept. "We have dedicated ourselves to a deep, meaningful and conscious movement and rest offer with courses such as yoga, Qi Gong and Tai Chi, a sauna as well as a very well-equipped gym," says Moritz Dissertori.
In the in-house Body & Mind Studio Arise – by the way a novelty in Bolzano – not only guests can practice the millennia-old philosophies, the studio is open to the entire public. For this purpose, the house cooperates with various teachers. The stylish ambience is located in the old walls of the Mondschein.
Amore for the stomach
And because, as we all know, it's not just the soul that needs feeding, but the body too, the hotel's smart Luna Bar treats guests and locals to an extensive à la carte breakfast every day from 7 to 11 am. For dinner, there are even three restaurants from chef Claudio Melis to choose from. They all are grouped around the hotel: the Brasserie with its Mediterranean cuisine, the starred restaurant In Viaggio and the a bit more rustic Toma Tapas Bar.
From fine cuisine to the fragrant lavender on the balconies to casual boho vibes and chill out music from the DJ who spins regularly: Parkhotel Mondschein simply appeals to all the senses and is reminiscent of a successful mix of Ibiza and Provence: unexciting yet dazzling, relaxed yet sophisticated. Ideal for a short trip or when you simply need a change of scenery.
fotos @mike badstübner (4), @parkhotel mondschein (7)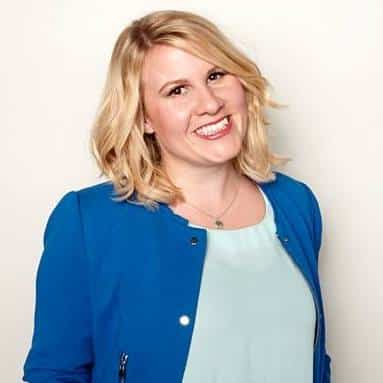 CultureAndCream Author from Munich
As a graduated art historian and archeologist I know the stories of cultures, buildings and paintings – well, most of them. My job as a beauty editor has awaken my love for creams (and tons of nail polishes). I am currently writing about medical and health topics. My favourite activities? Discovering new trends and hot spots while traveling which I would like to share with you.