Norway – where Harmony between Architecture and Nature exists
The Juvet Hotel offers minimalism and spectacular views
The Juvet Landscape Hotel designed by architects Jensen & Skodvin is located in a nature reserve in north-western Norway where the rooms are scattered across the site to conserve the landscape. Ken Schluchtmann's previously unseen photos tell the story of the harmony between architecture and nature.
Concept of sustainability
A hotel where the concept of sustainability goes beyond the classic criteria of reducing energy consumption and using renewable materials. The Juvet Landscape Hotel  came about as the result of a chance meeting between the architects and Knut Slinning, the owner who hails from Åndalsnes, a town in north-western Norway near the Gudbrandsjuvet gorge and its spectacular waterfall. It is located on the scenic road towards Trollstigen, another great destination for nature lovers. Together, they decided to construct a relaxing getaway that would also encourage people to get out into the breath-taking nature in these zones.
Small cabins on steel rods
It would never have been built if the architects, Jensen & Skodvin hadn't opted for a particular design approach to obtain building permission in this nature reserve. They started from the site topography to minimise the environmental impact of the hotel complex and at the same time embrace the added value of the backdrop.
So, instead of all being together in a single building that would have left a major footprint, they distributed the rooms in the form of small cabins on steel rods drilled into the irregular rocks of the slope. They are all scattered around an old farm, carefully restored and now home to the dining room and hotel reception areas. Right now, there are nine of these small units, each one for two people, with dark, minimal interiors and one or two fully glazed walls. All the rooms have been positioned so they enjoy spectacular views without compromising privacy, given that there are no curtains.
Protecting the environment
It took five years to complete the first part of this hotel, paying maximum attention to protecting both the natural and the cultural environment. So Jensen & Skodvin used neighbours and artisans from Valldal for all the carpentry work, with the exception of the window mounting.
Ken Schluchtmann's "Norway" project
The real beauty of this place is expertly rendered in the previously unpublished images by the photographer Ken Schluchtmann, who went back to Norway last summer to complete his photography project called "Architecture and Landscape in Norway". Schluchtmann has been coming here for eight years to document the architecture and artworks popping up along the famous National Landscape Routes for a unique visual narrative that showcases the natural and architectural beauties of Norway.
Images: © Ken Schluchtmann diephotodesigner.de
Words: Christiane Bürklein twitter/instagram @chrisbuerklein www.livegreenblog.com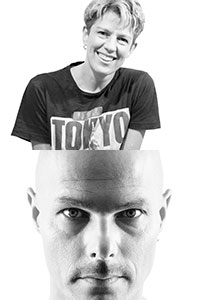 Christiane Bürklein
Degree in modern foreign languages and literature. Lives in Italy for 32 years with 23 years of experience as a language consultant, translator and mediator. Since 2011, she is editor of an international architecture website, where she runs a blog on sustainable architecture and regularly writes articles on photography. Author of several publications on photography, architecture, visual communication and personal branding. PR manager of the German photographer Ken Schluchtmann. Creative networking is her passion.
Ken Schluchtmann
German architectural and commercial photographer. In 2001 he founded his agency diephotodesigner.de in Berlin, which works for designers and large companies mainly in Europe, Asia and North America. Ken has won several international awards, including the Arcaid Images Photography Award (World Architecture Festival) twice. His photographs have been exhibited internationally. In addition to his commercial work, he is also involved in freelance projects: "Architecture and Landscape in Norway" is his personal engagement with Norway. His pictures are the result of a narrative project that goes beyond the mere documentation of landscape, architecture or the object they represent.