Tested for you: Sunprotection "Fotoprotector Hydro Oil LSF 30" from Isdin
Sunprotection for the body that simultaneously stimulates melanin formation and is thus supposed to increase the natural tanning of the skin by 43 percent. That sounds promising to me.
Sunprotection plus tanning booster
I'm actually always a bit skeptical about oils. I like neither the greasy feeling on the skin when oil is not absorbed well, nor stains on the bathing suit or sticky hands. None of that happens with Isdin's Hydro Oil. After I shake the bottle for five seconds, the two phases for protection and tanning are perfectly mixed. Once generously sprayed on and evenly distributed on the skin, the light texture is also already absorbed, without any residue. What it leaves behind is a pleasantly moisturizing and refreshing effect.
Reddening of the skin or even sunburn – no chance. An innovative combination of filters and antioxidants protects perfectly with a high UVA/UVB sunprotection factor SPF 30. The formula is waterproof and sea friendly. I actually also have the impression that the tan becomes more intense with the Hydro Oil. The Pro-Melanin Technology (TM) is responsible for this. It increases the concentration of melanin in the basal cell layer and causes a lengthening of the branching (dendrites) on the pigment-forming cells, the melanocytes, and their connection with surrounding keratinocytes. This promotes and prolongs the tanning of the skin.
Shake well!
It is important to shake the spray sufficiently before use and distribute enough of the product. Otherwise, the protection factor will be reduced. Apply one hour before sunbathing and reapply every two hours or after swimming, drying with a towel or when you sweat heavily. The oil spray should not be sprayed on the face.
The only thing I had some bad luck with was ordering my Isdin products through the pharmacy. The Isdin website says, "Order now and receive your order tomorrow from a pharmacy near you." I then chose the pharmacy closest to where I live. Unfortunately, I did not receive the products the next day or the day after, and then ultimately, after persistent asking, I received only one of my two ordered items. The pharmacist was also exceptionally unfriendly. So best to order from a pharmacy that you already know.
Sunprotection "Fotoprotector Hydro Oil LSF 30" from Isdin, 200 ml, 24,90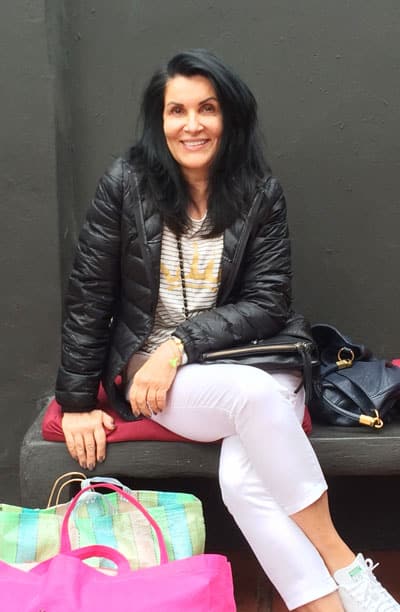 CultureAndCream Author from Munich
To travel during my profession as a beauty journalist was never enough for my. Also my six month on a world trip didn't do it. It always attracts me to other cities, foreign countries, on roadtrips and places I don't know yet. But I am not only interested in "culture" and "cream", I am also fascinated by people who have stories to tell .  Such unique experiences I want to share with you.