Threads plus Ultrasound = Tighter Skin
The new equation of aesthetic medicine
It works! The combination of two modern procedures, Silhouette threads  and Ultherapy ultrasound tightens and repositions the tissue. Dr. Negin Pakravesh is an expert in aesthetic dermatology and skin surgery. Since her primary focus is on anti-aging treatments, she is just the right person to answer all of our questions about this innovative treatment.
What is the benefit of the combination of Ultherapy treatment and thread insertion, the latest anti-aging method offered by Bellari?
We work at different levels so that the procedures are synergistic and complement each other optimally. The more skin layers that are stimulated, the better the result and the greater the lifting effect. Ultherapy works through micro-focused ultrasound energy at a depth of up to 4.5 millimeters and triggers a stimulation of the body's own collagen formation. Thread lifting, by means of Silhouette threads, offers us a repositioning of the tissue and the Poly-L-Lactic Acid in the thread composition provides additional stimulation of the collagen. Ultherapy boosts the body's own tissue production allowing the thread to consolidate better in the tissue thereby achieving an optimal reduction effect.
How should one imagine the course of treatment? Ultherapy first or threads first?
First of all, the patient's wishes are discussed in an in-depth consultation and a treatment plan determined accordingly. Before the actual treatment begins, a local anesthetic is used to numb the skin. Patients who are more sensitive to pain are also given an analgesic (ibuprofen 600) at the Bellari. The combined treatment always starts with Ultherapy which lasts between 45 to 90 minutes, depending on the size of the area to be treated. The second step is thread lifting, before which the entry and exit points of the thread are marked and anaesthetized. After completion of this minimally invasive procedure, the patient applies cooling packs for about an hour to reduce any swelling. The packs can be used repeatedly over the course of the next few days if necessary.
How painful are the two procedures?
Experience has shown that sensitivity to pain is subjective and every patient is different. Both procedures may be undergone without the use of intravenous anesthesia and can be well tolerated with a local anesthetic using a cream and injection. As mentioned, a supplementary pain-killing tablet can also help.
For which patients is this combination suitable?
For all those who want a reduction and tightening of the tissues.
In which cases is the method not to be recommended?
If one has unrealistic expectations. This combination cannot replace a classic facelift when there is advanced skin ageing and tissue disposition. Once there is lot of excess skin, a conventional facelift is still the method of choice.
In which cases do you recommend using either Ultherapy or threads?
Ultherapy alone is enough to achieve a pure tightening of the tissue without direct repositioning of a certain area, e.g. the neck or chin line and combining this treatment with threads is never detrimental. For a firmer skin quality, however, the therapy with threads alone is sufficient.
Can the effect be compared with surgical lifting?
Yes, but only if there is a minimal skin excess or a slight skin laxity. If there are several centimeters of surplus skin, the effect cannot be compared to that of a surgical facelift.
When is one ready for work/social life again?
With a little makeup to cover possible small bruises (hematomas), one is usually presentable after about three days. Normally, swelling and indentations decrease within two days and the swelling will subside completely after about a week. If a social event is planned, the treatment should be carried out four to six weeks beforehand to ensure that the result can be seen.
When is the final result noticeable?
A first effects are apparent after four weeks at the earliest and the result is visible after about three months. However, this can continue to improve for up to six months.
How long does the tightening effect last?
On average, it lasts one to two years.
What steps can one take to benefit from the treatment for as long as possible?
Good skin care including adequate sun protection. A supportive treatment with hyaluronan and botulinum toxin can help as well.
How often and at what intervals can the procedure be repeated?
The procedure can be repeated every 12 to 24 months.
Sponsored by Bellari Rosenpark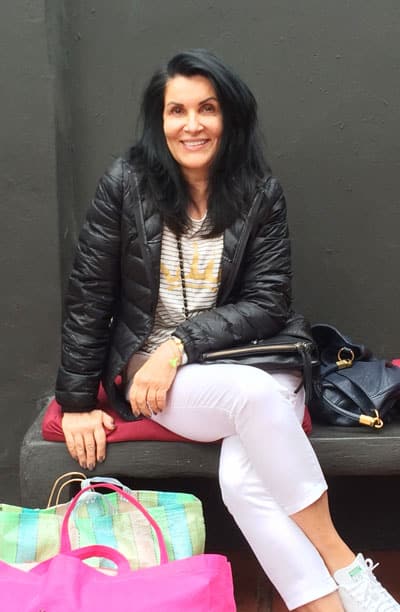 CultureAndCream Author from Munich
To travel during my profession as a beauty journalist was never enough for my. Also my six month on a world trip didn't do it. It always attracts me to other cities, foreign countries, on roadtrips and places I don't know yet. But I am not only interested in "culture" and "cream", I am also fascinated by people who have stories to tell .  Such unique experiences I want to share with you.