Tested for you: Bronzing Collection "Sunshine Memories" from Artdeco
I love Italy. That's why I was immediately drawn to the bronzing collection – because of its packaging in cobalt blue and brown. It reminds me of the wonderful ceramic and terracotta objects from the Italian town of Ostuni in Puglia. Ostuni is also known as "Città Bianca" – the white city in Italy. All the houses except the churches are whitewashed. In the narrow streets, spanned by many arches, with their often confusing interlocking houses with many outside staircases, one feels a touch of the Orient.
Bronzing all year
The bronzing collection includes everything you need for a radiant summer complexion. I was particularly enthusiastic about the design bronzer "Ceramic Work of Art", which is composed of three different colors. Therefore, it is ideal to use at any time of year and for every complexion individually. The shades can be used individually or together. The best way, of course, is with a thick brush. The rather subtle pearl pigments contained in the powder reflect the light, giving the skin a natural glow. What often bothers me about bronzing powders is the darkening during the day. Here, the color remains as you applied it in the morning. Velvety and long-lasting. Vitamin E has an additional nourishing effect and prevents an unpleasant feeling of dryness.
Shimmer made to measure
If you just want a touch of freshness on the cheeks, use the vegan "Bronzing Blush", also three colors with a slight shimmer. And then there is the Glow Bronzer, bronzing powder and highlighter in one. The high content of mineral mica pigments provides a pleasant glow. All powders are free of mineral oil, parabens and perfume. For the complete look in the make-up bag, there is also a vegan volume mascara in a limited design with a ceramic look.
Bronzing-Kollektion "Sunshine Memories" from Artdeco, from 23 Euro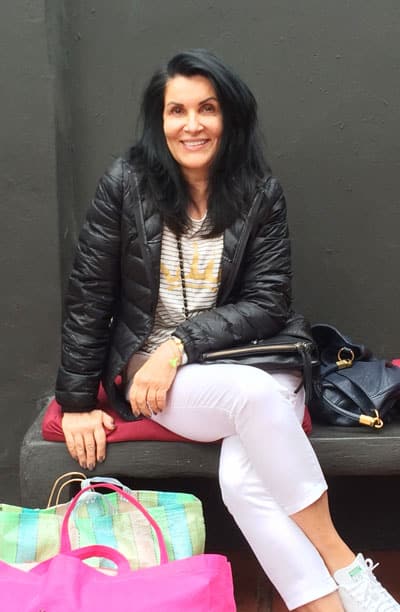 CultureAndCream Author from Munich
To travel during my profession as a beauty journalist was never enough for my. Also my six month on a world trip didn't do it. It always attracts me to other cities, foreign countries, on roadtrips and places I don't know yet. But I am not only interested in "culture" and "cream", I am also fascinated by people who have stories to tell .  Such unique experiences I want to share with you.