Tested for you: Concealer "Soft Matte Complete" from Nars
Concealers are indispensable for me for an even complexion, because I do not use any foundation. Maybe that's why I'm particularly picky about color and texture. The color must not only fit under the eyes to cover shadows, but also compensate for redness on the cheeks and – if necessary – cover a small pimple. The texture must not be too creamy, because otherwise it will "run" much too quickly. If it is too dry, it is not only difficult to blend, but also unnecessarily emphasizes small lines and wrinkles.
Concealer in a jar
The new, oil-free "Soft Matte Complete" concealer fulfills both conditions. It comes in a small pot and not in a container with applicator like his colleagues from the "Nars" collection. Rightly so, because I find that here one can better dose the amount that's needed. At the applicator remains despite wiping off usually still much too much hanging. The color "Biscuit" fits perfectly for my skin and all the coverage requirements that I put on him.
I personally like to work with a brush when applying concealer. When I asked at the brand people about this, I get an answer that surprised me: "François Nars, our Founder and Creative Director recommends applying with your finger, so there is no special brush to go with this concealer."bt es keinen speziellen Pinsel zu dem Concealer."
"Customize your coverage. Make it yours." (François Nars)
Yep. So I try it with my finger. In fact, it works better than I thought. First, I warm the product with my fingertips and work it into the skin under my eyes with light pressure movements. In places with enlarged pores or imperfections, I dab it on. The opacity can be perfectly tuned to each little problem.
Blur with instant effect
The "Soft Matte Complete Concealer" is for me the perfect soft focus with instant effect. I'll read up on how it works: An "Optimal Diffusion Powder" is responsible for this, which maximizes light diffusion with specially developed, round powder particles. Uneven structures immediately appear softer and smoother, while at the same time pigment spots, redness and blemishes can be covered. The result lasts all day. And nourishing substances such as peptides, hyaluronic acid and a cocktail of the skin vitamins A, C and E are also included, so the concealer does not cause any feeling of dryness on the treated areas.
"Soft Matte Complete Concealer" from Nars, 0,21 Oz, 30 US$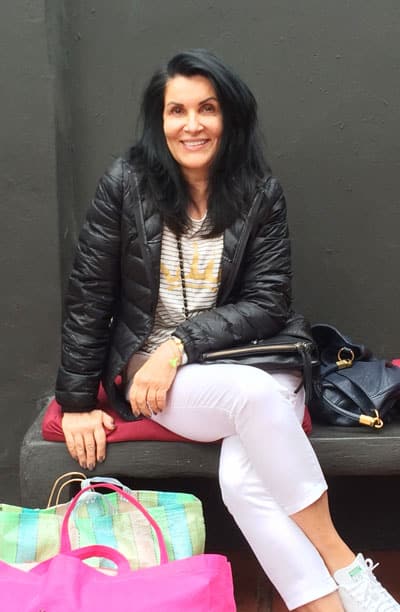 CultureAndCream Author from Munich
To travel during my profession as a beauty journalist was never enough for my. Also my six month on a world trip didn't do it. It always attracts me to other cities, foreign countries, on roadtrips and places I don't know yet. But I am not only interested in "culture" and "cream", I am also fascinated by people who have stories to tell .  Such unique experiences I want to share with you.