Tested for you: "Eye Patches" von Hydeep
Microneedling is an extremely popular anti-aging treatment to smooth wrinkles. It involves treating the skin with a small, needle-pointed dermaroller. However, it should be done very carefully on the eye. The "Eye Patches" from Hydeep are different. They are specially designed for the eye area and provide an anti-fatigue effect. The patches are studded with 900 tiny, self-dissolving microneedles and filled with 17 mg of highly effective power ingredients. Through the tiny needles, these substances are delivered directly into the epidermis to deeply nourish the skin. The treatment is supposed to be painless. But needles and painless. Is that even possible? I want to experience it on my own eye area.
Eye patches with 900 microneedles
First I clean the eye area and pat dry, then I tear open the pink outer packaging. Inside is a transparent cassette with the two eye patches. They measure about 5.4 cm x 2.2 cm each. I open them and carefully remove the white protective stickers without touching or even hurting the microstructure with the "needles". These are virtually invisible to the naked eye. No wonder, because each of the microneedles measures only about 90 micrometers and is thus as thin as a human hair.
I carefully hold the patches between two fingertips and place them with the narrower side facing inward just below the lower lash line. For two minutes, I'm supposed to apply gentle pressure to the patches to activate the needles so they release their active ingredients. It doesn't hurt, but until the microneedles dissolve, I feel a tingling sensation under the patches. Meanwhile, the six power ingredients such as pure and cross-linked hyaluronic acid, hydrolyzed collagen, niacinamide (vitamin B3), caffeine and the anti-wrinkle peptide AHP-8 are released and delivered deep into the skin.
Anti-fatigue effect
The patches are supposed to work for about four hours. I use them during the day while sitting at the computer. But you can also leave them on overnight. Twice a week is recommended. When I peel off the thin sheets after four hours, I notice that the skin underneath looks smoother and more rested. After several applications, the effect even lasts a few days. By the way, the patches are cruelty free, free of fragrances, parabens and mineral oil. Once used can not use them again, because the microstructures dissolve completely in the skin when used correctly and thus are no longer effective afterwards.
"Eye Patches" by Hydeep, package for 4 applications, 59,95 Euro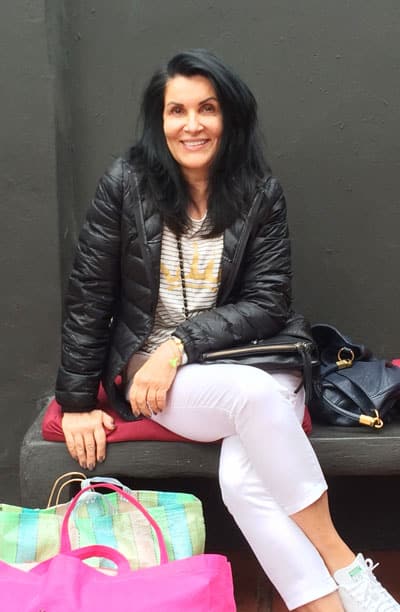 CultureAndCream Author from Munich
To travel during my profession as a beauty journalist was never enough for my. Also my six month on a world trip didn't do it. It always attracts me to other cities, foreign countries, on roadtrips and places I don't know yet. But I am not only interested in "culture" and "cream", I am also fascinated by people who have stories to tell .  Such unique experiences I want to share with you.