Tested for you: Face Mist "Radiant Protection Mist" from Royal Fern
I use a facial spray all year round because it's a good moisture booster and settles makeup. But especially in summer, I'm especially grateful to have a small bottle handy in my handbag. At the moment, I like to reach for "Radiant Protection Mist" by Royal Fern. It promises not only more glow, but also protection against environmental pollution and the Blue Light from computer and smartphone.
A face mist for all occasions
I have been using the new spray for quite some time in the morning over my day care, on hot days in between, on the plane or before a Zoom meeting when the complexion needs an update. It is a facemist that not only promises glow, protection and moisture for the skin, but also keeps its promise.
And this is what Dr. Timm Golueke, founder of Royal Fern Anti-Aging Skincare, says.
""You can also still incorporate the face mist into your skincare routine: Used between your different skincare steps, the spray maximizes the effectiveness of your skincare products. Especially if you use products with vitamin C or hyaluronic acid, they can penetrate better into the skin."
Like the Munich dermatologist's entire herbal skin care line, the face mist contains Royal Fern Complex. It has an antioxidant effect, reduces inflammation and contributes to overall healthy skin. Other potent active ingredients include Centella Asiatica, a powerful antioxidant and a rich source of amino acids.
For protection against Blue Light provides butterfly ginger and hyaluronic acid moisturizes the skin and visually reduces fine lines and wrinkles. As an additional moisturizer, polyglutamic acid lays on the upper layer of the skin, replenishes and locks in cell moisture. The skin texture appears smoother and more even.
"Radiant Protection Mist" from Royal Fern, 30 ml, 54 $
lead photo by blackday @shutterstock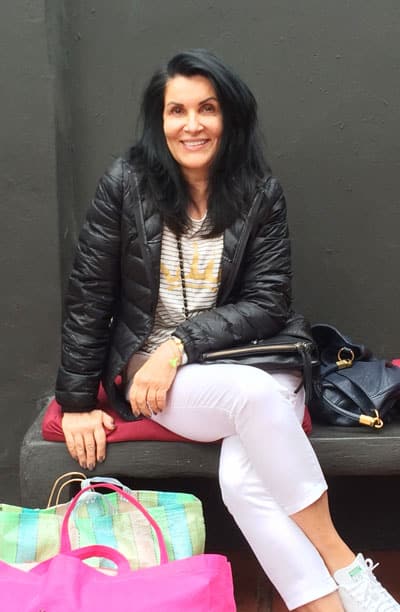 CultureAndCream Author from Munich
To travel during my profession as a beauty journalist was never enough for my. Also my six month on a world trip didn't do it. It always attracts me to other cities, foreign countries, on roadtrips and places I don't know yet. But I am not only interested in "culture" and "cream", I am also fascinated by people who have stories to tell .  Such unique experiences I want to share with you.