Tested for you: Facial Mist "Ultra Revitalising Elixir" from Twelve Beauty
Especially when the outside temperatures rise, then I love a "sprizz" on the face and décolleté. These sprays are also called face tonic, mist or facial mist. I have a few of these refreshing sprays in use, a small one always in my purse. My newest one is from the organic skincare brand Twelve Beauty. It looks chic in its black glass bottle, I must admit, but has the downside of being too heavy for traveling. But you can not have everything.
Behind the brand and the "Ultra Revitalising Elixir" is Dr. Pedro Catalá, pharmacologist, botanist and cosmetologist with his 20 years of expertise. Pedro's passion for natural active ingredients in skin care led him to a Master's degree in "Science and Technology of Cosmetics" at the University of Siena/Italy and a PhD in Natural and Formulation Technologies in 2007. He dedicated another five years to his extensive research, constantly expanding his knowledge of plant extracts from around the world. This eventually resulted in "Twelve Beauty" – organic products for various skin needs from stressed, to sensitive, to skin that is often allergic. He says, "Formulating natural products is a science, not an experiment."
What does the "12" stand for?
"Twelve is the result of my years of research to filter out the world's best botanical actives that can improve even the most sensitive skin. My 12 hand-picked ingredients, tested to exhaustion, are all 100 percent natural, ethically sourced and completely skin-friendly, even in the highest potencies," explains Twelve Beauty founder Dr. Pedro Catalá.
The main active ingredients in the "Ultra Revitalising Elixir" facial mist are extracts of silver rue and summer lilac, which soothe the skin. In addition, there is masterwort extract, which helps the skin to restore its elasticity and health. At the same time, it supports the healthy pH balance. Rice starch protects the skin with a strengthening film, while cucumber extract refreshes and allantoin promotes natural regeneration and counteracts irritation.
Facial mist – freshness plus care
I, for my part, like the refreshing and nourishing feeling and the light, botanical aroma of freshly sliced cucumber. The facial mist simply does my skin good. That's why I use the spray not only in the morning and evening after cleansing, but also – as I said – like to use it in between.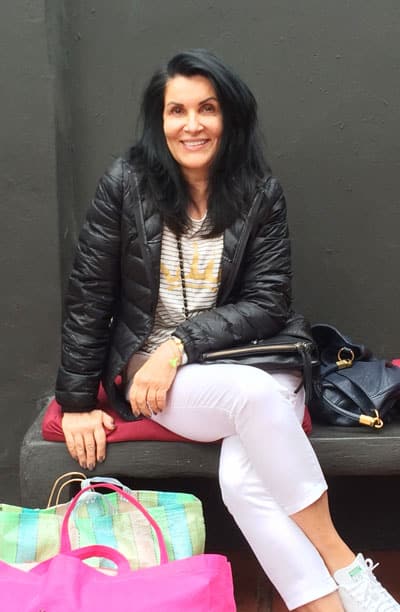 CultureAndCream Author from Munich
To travel during my profession as a beauty journalist was never enough for my. Also my six month on a world trip didn't do it. It always attracts me to other cities, foreign countries, on roadtrips and places I don't know yet. But I am not only interested in "culture" and "cream", I am also fascinated by people who have stories to tell .  Such unique experiences I want to share with you.