Florence – a Place of Nostalgia
13 cool tips for filled days in the Italian city on the Arno. Florence has much more to offer than the Uffizi Gallery and the Ponte Vecchio.
1. Hotel Villa La Massa
A 15-minute drive from Florence, the 5-star Hotel Villa Massa opens up a whole different world: an oasis on a bend of the Arno River on 25 acres of land and at its center a palace built in the 13th century. In the 15th and 16th centuries it served as a summer residence for the Medicis, the ruling family of Florence.
In 1948, the villa was converted into a luxury hotel. Over the past seven decades, outbuildings, barns and storage rooms have been converted into luxurious accommodations. Today Villa La Massa offers 51 rooms and suites in five unique buildings. There is also a small church. It's where David Bowie and Iman said "I do" on April 24, 1992.
I stayed in a room overlooking the lazily flowing Arno River in the Nobile's main house, the original Medici palace, whose huge entrance hall hints at the magic of bygone festivities. If you prefer something more modern, book into La Limoniaia, an outbuilding where lemons were once stored after harvest. The Casa Colonica offers four suites, a private kitchen, a garden and an outdoor dining area. I learned how to bake the perfect Foccacia at a cooking class in the Casa's kitchen.
The Villa La Massa has been part of the Villa d'Este Group since 1998 and continues the reputation of the legendary Lake Como hotel: first-class service and hospitality.
2. Restaurant at Villa la Massa
The flagship restaurant Il Verrocchio is under the aegis of Chef Stefano Ballarino, who previously worked at Villa d'Este. It is the only restaurant of this caliber to have an unobstructed view of the Arno River. The personable Ballarino can be found throughout the property, and he's just as likely to be preparing a delicious primi of wild boar tortellini as he is making the rounds at breakfast to check that everyone's eggs are just to his liking.
If you ask nicely, he might even tell you the secret to the irresistible focaccia served at Bistro L'Oliveto by the pool at Villa La Massa. Or you can take the cooking class! Pizza tasting is a must-do at L'Oliveto. The pizza expert in charge is Marco Manzi, and he prepares the popular topped dough patties seven different ways.
Speaking of pools: With its own changing area, proximity to the L'Oliveto bar, and views of the hotel's olive groves, Villa La Massa's pool is a charming place to spend an afternoon. It's perhaps only surpassed by the hotel's underground spa, which has a state-of-the-art gym (fittingly resembling a medieval torture chamber), sauna, steam room, experience showers, relaxation room, and an extensive list of treatments using products from Florence's famed Officina Profumo-Farmaceutica di Santa Maria Novella. And that's where we're headed first.
3. Pharmacy of Santa Maria Novella
Founded in 1221 by Dominican monks, Officina Profumo Farmaceutica is a Florentine gem located near the Santa Maria Novella train station. Here you will find not only medicines, but also wonderful fragrances and perfumes. Did you know that the first perfume (in the modern sense) was made in Florence when Catherine de Medici asked for a fragrance for her wedding?
4. Appennine Colossus at Villa Demidoff
Just 30 minutes from the historic center of Florence, Villa Demidoff is an elegant estate with a beautiful garden. It is home to the majestic 16th century statue of Colosso dell'Appennino by Giambologna. If you have some extra time during your stay in Florence, it's definitely worth a visit.
5. Museum San Marco
If you have visited Florence before or know the city well, you should avoid the famous and crowded museums like the Uffizi and the Accademia and visit the San Marco Museum instead. It is housed in a Dominican monastery and shows beautiful works of art from the 16th century, including paintings by the great Beato Angelico. One advantage: there are no lines here! gibt es keine Warteschlangen!
6. Todo Modo
Just steps from the beautiful Basilica of Santa Maria Novella, Todo Modo is the coolest bookstore in Florence, where you can find a wide selection of English and Italian books. Todo Modo is not only a bookstore, but also the perfect place for a delicate brunch or a quick lunch.
7. Borgo San Jacopo
If you've had enough of tourists and selfie sticks, head to Oltrarno across the Arno River, the less crowded but coolest neighborhood in Florence. Here, in Borgo San Jacopo, a secret street near the Ponte Vecchio, you can quietly look at beautiful palaces and enjoy spectacular views of the ancient bridge and river.
8. Street Art in Via Toscanella
Near the majestic Piazza Pitti with the impressive Pitti Palace is the narrow, hidden street Via Toscanella with exceptionally good graffiti.
9. Flea Market on Piazza dei Ciompi
There is nothing better than going to a flea market to experience the authentic spirit of a city. The most famous flea market in Florence is the one on Piazza dei Ciompi and is open daily from 9am to 7:30pm. Here you can buy great secondhand stuff or antiques.
10. Michelangelo's Secret Painting
You have to search a bit: On the facade of Palazzo Vecchio, the administrative seat of Florence, there is a hidden face carved by Michelangelo. According to legend, he carved the face of a man who bored him with stories while he, the artist pretended to listen.
11. Traffic Sign by Clet
Open your eyes: Pay attention to the road signs! Why? French artist Clet Abraham puts stickers on road signs and turns them into works of art. By now, the signs are part of Florence's art scene.
12. Perseus with the Head of Medusa
One of the most beautiful places to visit in Florence is the Loggia dei Lanzi, a pavilion near the Palazzo Vecchio that houses several statues created by Italian artists. One of the most famous is "Perseus with the Head of Medusa", created by Benvenuto Cellini. What makes this statue special is not only the spectacular front side, but also the back side, on which Cellini carved his self-portrait.
13. Torrigiani Garden
In addition to the famous Boboli and Bardini gardens, Florence has a secret: the Torrigiani Garden. It is Europe's largest private park within city limits. The Torrigiani Garden was transformed into a romantic English-style park by its owner, Marquis Pietro Torrigiani, and is now a green oasis in the middle of the city.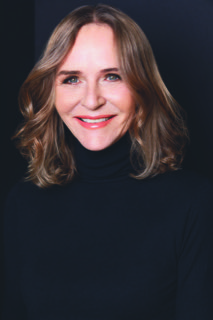 My curriculum vitae is as colorful as the world. I was editor at ELLE, tested cars and participated at off-road tours. I lived on a small island in Florida for twelve years and from there I travelled the Caribbean and almost all states of the USA for various magazines, conducted interviews with interesting people, reported on beautiful homes and exotic travel destinations. After my return to Germany I worked for InStyle magazine for 14 years in various positions. And it was there that I first came into contact with the topic of beauty. To this day I still enjoy immersing myself in the fine cosmos of creams, perfumes and lipsticks. (photo: Thomas Dilge)