Tested for you: "Daily Tan Activator" from Evy
What are the benefits of a tan activator? It's clear that you can get a tan if you expose yourself to the sun long enough. But to get a nice bronze skin without spending a lot of time and especially without exposing yourself to dangerous UV radiation, there have only been self-tanners so far.
Evy Technology has developed a foam that stimulates the production of melanin in the skin, similar to the sun's rays. To achieve this, the formula enhances the effect of antioxidants as well as active ingredients such as Dihydroxy Methylchromonyl Palmitate. The natural tanning process is mimicked, so to speak. The effect unfolds after about a week of daily use.
How do I use the tanning activator?
Shake the bottle well and turn upside down, the instructions says. A handful of mousse is enough for a leg, I need correspondingly less for the face and neck. The texture is super creamy and can be distributed nice and evenly without leaving any residue. It can be applied on excellent under a foundation. The soft foam also does not clog pores. What the tan activator can't do is act as a sunscreen. That is also not its task. When sunbathing, I also use a sunscreen.
After a week, my skin has taken on a slight tint wherever I applied the "Tan Activator". With the mousse, my skin is optimally prepared for the summer. I also find it good that it can counteract the so-called "Mallorca acne" – also called sun acne – if you are prone to it. In addition, it is suitable for all skin types.
The technology behind
The Swedish brand Evy Technology has been dealing with the effects of UV rays on skin and hair for over 20 years. Their gentle formulations are specially designed for sensitive and hypersensitive types, so even people with sun eczema, sun allergies or albinism can use them.en.
Also behind the "Daily Tan Activator" is a unique patented technology. It penetrates deep into the skin and forms a protective membrane against external stress factors as well as irritants. In this way, the natural skin barrier is strengthened and the skin is brought into balance.
"Daily Tan Activator" from Evy, 150 ml, £ 27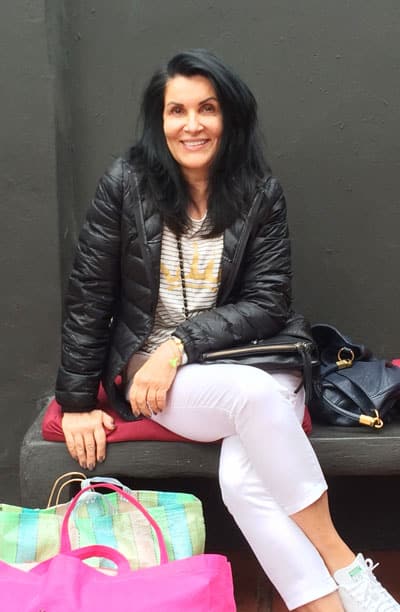 CultureAndCream Author from Munich
To travel during my profession as a beauty journalist was never enough for my. Also my six month on a world trip didn't do it. It always attracts me to other cities, foreign countries, on roadtrips and places I don't know yet. But I am not only interested in "culture" and "cream", I am also fascinated by people who have stories to tell .  Such unique experiences I want to share with you.