Knitting is Fun. How I got there.
The corona pandemic and especially the long lockdown are already blooming. I started knitting. After all my closets had been cleaned out, clothes reduced and the apartment painted, I had to look for another field of activity. I wanted something that you can do with your hands, because my head is more in demand in everyday work. But what to do? Back to my soapstone sculptures? Makes too much dirt in the apartment and the utensils have to be put away all the time. To batik? The same problem. The Instagram account knittingisfun_ of a dear colleague and her many wonderful knitted pieces (I own a dream scarf from her!) gave me the idea of knitting. Not that I dare ever compete with Irene. She is far too professional for that. But after all, you need role models.
The internet makes knitting possible for me
Speaking of role models. Like Irene, simply knitting without a template is of course out of the question for me. I need precise instructions. I praise the Internet for not having to go to the kiosk like in the past to just buy an old-fashioned booklet with boring knitting and crochet instructions. I quickly found what I was looking for online. Modern, trendy suggestions for knitting, which are sent to the house with the appropriate wool and, if desired, with needles. My order arrived two days later. As a beginner – not that I haven't been knitting before, but that was 20 years ago – I start with a simple piece: a warming loop with a cable pattern in a classy pigeon blue.
One right, one left
I can just manage right, left and edge stitches. It gets more difficult with the braid. But a YouTube video enables me to look closely at the hands or needles of a talented knitter. The round scarf is ready quickly. I am satisfied with my first work. Well, you can't go wrong with just a loop either. Next, I'm trying my hand at a sweater. Baby pink with matching different colored fringes on the front.
But soon I reach the limits of my art of knitting. The instruction is far too complicated. I have to keep counting the knitting stitches that I don't make a mistake, and I can hardly see a progress of my work. Watching TV on the side doesn't work at all! After a good 20 centimeters I lose interest and I separate everything again. What would Irene say about that? I choose to knit a simple pattern. The front row right knit stitches, the back row left stitches The only tricky thing is that I can now only roughly follow the instructions.
In between there are always setbacks. My husband only raises his eyebrows when I curse to myself again and have to unravel several rows. Finally the sweater will be finished after all. It is far from perfect, above all it is a few centimeters too short in length. But even if he doesn't make it into the gallery of my favorite sweaters, the journey is the goal after all. And Irene is right: knitting is fun!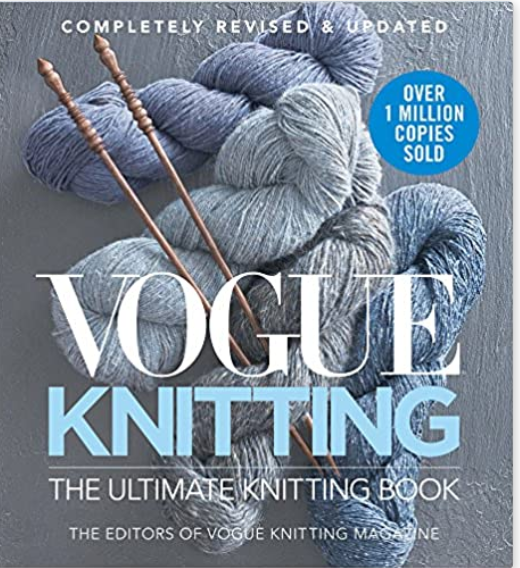 My tip if you are interested in knitting: "Vogue Knitting the Ultimate Knitting Book"* by Vogue Knitting Magazine. The ompletely revised & updated hardcover includes 1,600 color images and brand-new sections with techniques and designs. Highly recommended!
*This is an affiliated link. You don't pay more. It is just a little thank you for our team.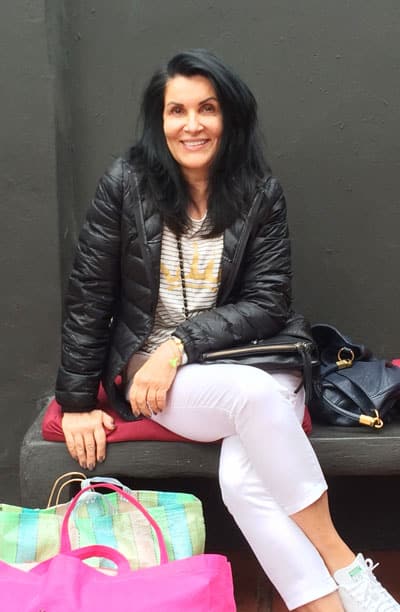 CultureAndCream Author from Munich
To travel during my profession as a beauty journalist was never enough for my. Also my six month on a world trip didn't do it. It always attracts me to other cities, foreign countries, on roadtrips and places I don't know yet. But I am not only interested in "culture" and "cream", I am also fascinated by people who have stories to tell .  Such unique experiences I want to share with you.