Tested for you: Lip balm "Fruity Babies Trio" from Lanolips
Now that traveling is no longer a long way off, today a tip for traveling: The "Tropical Mini Trio". There are three mini lip balms in the degradable packaging. The cute 3 mg tubes fit in every small hip bag, cell phone pocket or trouser pocket. The flavors are delicious, but not intrusive: strawberry, mint and coconutter. My undisputed favorite is coconut. I inevitably associate this scent with sun, beach and sea.
Lip balm with Lanolin
It goes without saying that lip balms with the main ingredient lanolin are extremely caring. The molecular structure of lanolin is similar to the lipid film of human skin. Lanolin has an effective moisturizing effect in cosmetic products. It seals in moisture so that extremely dry and chapped lips become soft and supple again. It also helps with cracked skin and dry, flaky skin, for example on the elbows or on the nail bed. I find this particularly practical when traveling. I packed all three minis for my next trip. If my favorite coconut oil is used up, I can still use mint or strawberry.
Lipbalm "Fruity Babies Trio" from Lanolips 3x3g, US$ 13,50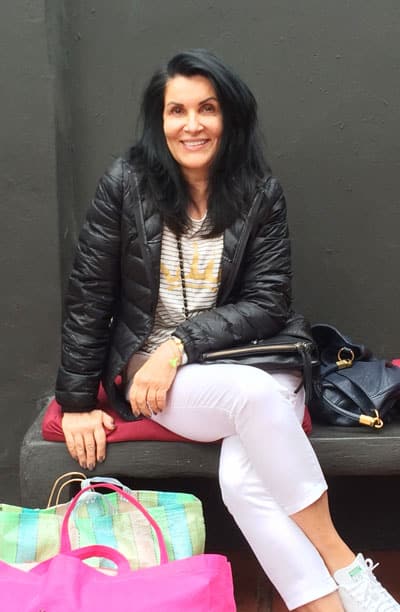 CultureAndCream Author from Munich
To travel during my profession as a beauty journalist was never enough for my. Also my six month on a world trip didn't do it. It always attracts me to other cities, foreign countries, on roadtrips and places I don't know yet. But I am not only interested in "culture" and "cream", I am also fascinated by people who have stories to tell .  Such unique experiences I want to share with you.