Tested for you: Make-up capsules "Milky Boost Capsules" from Clarins
Little make-up capsules. What a great idea, I thought to myself when I received the transparent jar with 30 small, skin-colored capsules for testing. I liked it right away because such small doses are ideal, especially when traveling. You can put the capsules loosely in the cosmetic bag without any mishap. I also tried this out immediately. It worked!
One make-up capsule per application
Each capsule contains exactly as much makeup texture as you need for one application on the face. Practical and also quite clever, because in the small capsule the formula remains protected from contamination until it is opened. In addition, the empty capsule is biodegradable. So you don't need to have a guilty conscience when disposing of it. The jar, made of 40 percent recycled glass, is also environmentally conscious because it can be refilled. There is also a refill bag with 30 capsules.
The latest product in the "Milky Boost" series, like the entire line, has been developed according to ecological criteria. The tiny make-up capsules also contain 100 percent vegetable and natural peach kernel oil – a proven beautifier and nutrient for the complexion. In addition, there is organic currant extract. It is said to firm the skin and ensure better distribution of the incident light rays. The third in the trio of plants is cocoa extract – from fair trade, of course – to improve moisture in the tissues.
Small capsule goes big
But now for the test. I hold the capsule between my thumb and forefinger and turn the cap around on itself with my other hand until it can be detached from the capsule. One squeeze of the capsule "belly" and the skin-colored fluid emerges. I spread it mostly on my cheeks, where I could use more perfection. I also apply a touch to the forehead and chin. The light fluid can be blended "rimless", connects immediately with the skin and leaves a radiant complexion. No unsightly shine, but a satin finish. By the way, the product comes in four shades.
My conclusion: A small product with a big effect. When I look at myself in the mirror with my "Milky" complexion, I can only say: The little ones passed my test!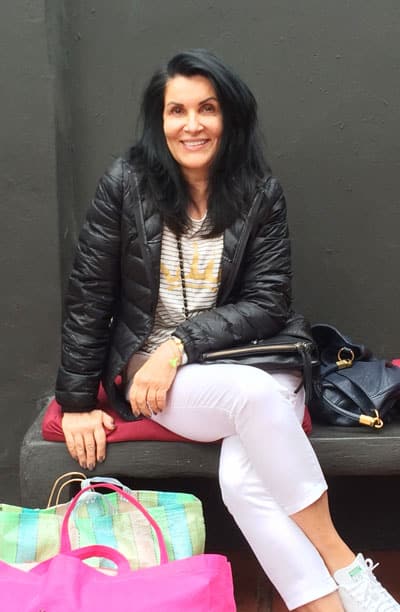 CultureAndCream Author from Munich
To travel during my profession as a beauty journalist was never enough for my. Also my six month on a world trip didn't do it. It always attracts me to other cities, foreign countries, on roadtrips and places I don't know yet. But I am not only interested in "culture" and "cream", I am also fascinated by people who have stories to tell .  Such unique experiences I want to share with you.