From 100 to zero: Detox Crash Course at the SHA Wellness Clinic in Albir, Spain
If, like me, you live a more or less hedonistic lifestyle – the odd glass of wine, the occasional poultry or steak, three espressos a day – anxiety sets in: Three full days of detox, no alcohol, no caffeine, no sugar, no salt, no animal products.
Why a piece of land overlooking Benidorm seems the perfect place for a health clinic is baffling. The dystopian skyline of the towering apartment blocks on the Costa Blanca did not deter owner Alfredo Bataller when he built and opened the clinic in 2008. Since then, the 92 elegant suites, 11 family-friendly villas of the SHa Residences (children are not admitted to the SHA) and over 60,000 square meters of wellness space are almost always occupied throughout the year.
The design of the snow-white hotel is bold, and it adds a chic touch to the medical core: a rooftop infinity pool, next to it the chic SHAmadi restaurant, an aqua lab (pools with turbo jets that blow through the body, a waterfall that loosens rock-hard neck muscles), a hair salon, a tea lounge with oxygen bar, a lecture room that serves as a cinema in the evening, cooking classes.
Alfredo Bataller, who treated his own health problems with a diet and lifestyle change propagated by the Japanese nutritionist Michio Kushi, built the SHA to encourage his guests to become managers of their own health. Kushi's name still stands for the most restrictive of the three low-calorie diets based on Mediterranean cuisine and Japanese nutrition.
What sets the SHA Wellness Clinic apart is that its principles are rooted not only in the Japanese-Mediterranean fusion diet – which advocates eating whole grains, vegetables, soy protein, seafood and seaweed and avoiding meat and dairy – but in an approach that combines cutting-edge Western science with ancient Oriental therapies.
Most participants come for the weight loss, but the sleep recovery and tobacco control programs are also popular. The stress management program to combat burnout is also in demand. Like other clinics, SHA treats people with a mix of Eastern and Western philosophies.
I did this crash course in wellness because I wanted to test whether I could sustain such a program, i.e. come down from 100 to zero. Spoiler: I could.
Day 1:
9.40 h – General Medical Consultation. Measure blood pressure, palpate liver, kidney, abdomen, determine weight and height. My BMI is perfect, which means no super strict diet. Blood pressure and pulse are fine, liver and kidney obviously too. Now the right therapy at the right time is determined.
11.30 h – The next appointment takes me to the Harmony Room, where nutritionist María Romeralo explains to me what a really healthy breakfast is. Namely, rice cream with seasonal fruits, hummus and very important: a cup of miso soup with a slice of lemon. Miso soup, she explains, fills you up and contains everything the body needs: Minerals, trace elements and vitamins. Accompanied by a kukicha tea, which is rich in calcium and strengthens the digestive system.
12.30 h – Cooking class in the Chef's Studio with Ruben. Ruben used to be the bodyguard of a really old German billionaire. After her passing, he first hired on as a dishwasher in the kitchen of the SHA Wellness Clinic. Five years later, he advanced to head chef and gives cooking lessons. I learn how to make brownies with the pulp of the carob fruit. They taste chocolaty, although not a shred of chocolate is used. Sweet potatoes add the sweetness.
14.15 h – Lunch with a creamy pumpkin soup, a piece of fish with dried fruits and a dessert with fresh fruits. Very delicious, although no fat or other flavour carriers are used in the preparation. This kind of food is also served later for dinner. Before each meal, there is a small cup of apple cider vinegar to stimulate digestion. It tastes okay. A little rest in my suite, which has a large balcony with a view over the town. It is storming and raining, which serves the idea of coming down. No stress about missing anything by the pool!
17.00 h – I come down even more with an hour of mindfullness, lulled by spherical music.
At 19.30 I go to bed. Result after one day: pleasantly sleepy, no desire for alcohol or schnitzel, completely satisfied.

Day 2:
9.30 h – TCM – Counselling and Therapy. As there is nothing wrong with me, I specify stress reduction as the goal. One needle at the hairline, one on the forehead, one each at the transition from thumb to hand. 20 minutes in a quiet room, deep relaxation sets in.
10.30 h – The lymphatic system is stimulated. The method is called pressotherapy. Therapist Alexej puts my legs up over my bottom into a kind of intergalactic pantyhose. It hisses, the thing inflates and begins to knead my lower extremities from the feet upwards with jerking pressure and sliding waves. The purpose: cellulite prevention and lymph drainage, promoting fat loss too. Afterwards my legs feel light as a feather. I am exhilarated.
14.00 h – After lunch I get a 50-minute Deep Tissue Massage. I feel as pliable and soft as a jelly bean.
16.00 h – The Hydroenergetic Detox treatment rounds off my purification program. The body is rubbed with a fango paste and wrapped in plastic foil with blankets. After 30 minutes, a shower with a hard water jet follows. I choose warm water; some prefer it cold. Conclusion: it couldn't be more relaxing.
20.00 h – Cinema! In the Occident Room the documentary about Michael Schumacher is shown on a big screen. I've seen it before and after half an hour I retire to my room. Result after two days: I sleep 13 hours. Withdrawal symptoms: Zero.
Day 3:
9.00 h – Today I skip the hummus at breakfast. I love the miso soup in the morning.
9.30 h -Alone in the hydro area. Neck massage under the hard water jet, 20 minutes swimming, steam bath. I adore the little blue machine where you can dry your swimming costume in no time.
12.00 h – I experience one of the most pleasant facials I've had in a long time with the Indiba Facial. The Indiba system generates an electromagnetic circuit with a constant frequency of exactly 448 kHz, which has a stimulating as well as a thermal effect. The blood circulation is stimulated, and the supply of nutrients and oxygen is increased. The result: a rosy and smooth skin.
14.00 h – I am cupped as part of the SHA Detox Therapy. This involves placing small glass vessels on the body and creating a negative pressure. I learn that besides tension and hardening in the back, cupping can also be used to treat lumbago or circulatory problems. Normally there are small bruises, but they do not show in my case.
16.00 h – My last treatment, the Foaming Enzyme Facial. Dead skin cells are removed with a fruit acid peeling. Then a moisturising mask is applied to the face, followed by a massage with a mineral-rich cream. The sun must be avoided before and after the treatment.
19.00 h – A last dinner with a delicious salad with pomegranate dressing, the usual amount of apple cider vinegar and a divine chocolate, no, carob tartlet for dessert.
Conclusion: If I had had the recommended minimum stay of seven days, I would probably feel even more elated and relaxed. But even after three days of a crash course, I had an all-round healthy feeling. What I continue to do at home: drink a cup of miso soup every morning and a sip of apple cider vinegar every day.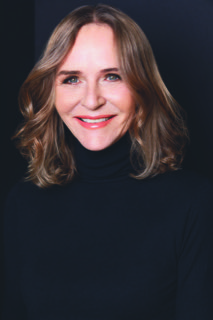 My curriculum vitae is as colorful as the world. I was editor at ELLE, tested cars and participated at off-road tours. I lived on a small island in Florida for twelve years and from there I travelled the Caribbean and almost all states of the USA for various magazines, conducted interviews with interesting people, reported on beautiful homes and exotic travel destinations. After my return to Germany I worked for InStyle magazine for 14 years in various positions. And it was there that I first came into contact with the topic of beauty. To this day I still enjoy immersing myself in the fine cosmos of creams, perfumes and lipsticks. (photo: Thomas Dilge)