Tested for you: Eyeliner "Tattoo Pencil Liner" from KVD Beauty
KVD sounds so official, so I wanted to know what was behind the three letters. KVD stands for Kara, Veritas, Decora. These are the Latin expressions for value, truth, beauty. Fits well to the brand. Because all products of the innovative make-up range are not incredibly powerful and ingenious in colors and pigmentation. They are 100 percent vegan, free of animal testing and protect our environment with recyclable packaging.
Waterproof eyeliner
I first try the new gel eyeliner pen on the back of my hand in "Viridian Green" and "Violet Hematite", a brilliant brown. The colors are highly pigmented and have a nice matte finish. The two strokes don't wipe off, I have to rub really hard to get rid of them. So perfect for a long-lasting eyeliner, as I want him.
The lead that comes out of the twist pencil glides ultra-smoothly along the lash line. Perfect also to wear it in the waterline. The color is waterproof and does not fade. Applied in the morning, it is still just as color-intensive in the evening when you remove your makeup. If you work quickly, you can also blend the liner well to shades. It is best to smudge it with your finger or a small dense brush.
Paris Jackson shows the way
If you are very brave and willing to experiment, you can also draw graphic patterns on the eye with the liner. Model, actress, singer and musician Paris Jackson (lead photo) shows how it's done. She is the face of the new Tattoo Pencil Liner, making her debut in the beauty industry. "As an artist, I was immediately drawn to KVD Beauty because the brand is dedicated to art and self-expression – both of which are an important part of my personal identity," Jackson says.
KVD BEAUTY, by the way, is part of KENDO Brands. A company that creates or acquires beauty brands and turns them into global powerhouses. The portfolio also includes FENTY Beauty by Rihanna, Ole Henrichen Skincare, Marc Jacobs Beauty, Bite Beauty, Lip Lab Stores.
"Tattoo Pencil Liner" by KVD Beauty, comes in 10 shades, 22 US$ each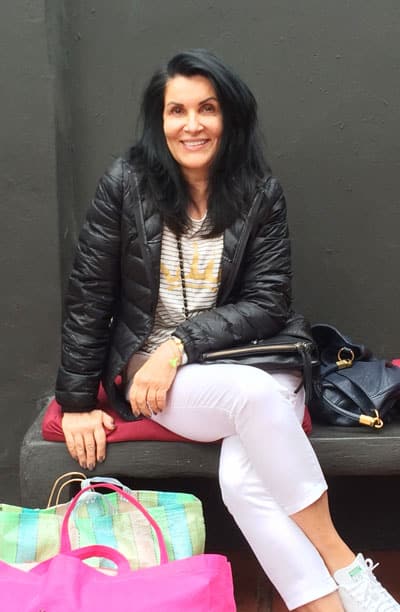 CultureAndCream Author from Munich
To travel during my profession as a beauty journalist was never enough for my. Also my six month on a world trip didn't do it. It always attracts me to other cities, foreign countries, on roadtrips and places I don't know yet. But I am not only interested in "culture" and "cream", I am also fascinated by people who have stories to tell .  Such unique experiences I want to share with you.