Tested for you: Mascara "Supra Lift & Curl" from Clarins
In other countries the innovation from Clarins will be available in autumn, but in the USA it is already on the market. I am very happy that I was allowed to test it in advance. Hurray! Mascara is one of the few make-up devices that I use every day. "Supra Lift & Curl" is a 2-in-1 mascara that is supposed to visibly lift, curl, lengthen and thicken the eyelashes and thus create an open, wide-eyed look.
Mascara in the test
First of all, the texture: It is light, water-resistent (not waterproof). It neither smudges nor clumps – it stays perfectly in place even on hot summer days. The job: The curved brush, with unique fibers, curls the hair perfectly and delivers a controlled dose with each application to define every single lash. The effect: thanks to a boosting complex with panthenol and sphingosine (amino alcohol), it makes the lashes look thicker and longer. A lifting complex with natural polymers from Linseed and Chia seed creates the right curl of the lashes.
Indeed, I've been using the innovative product for 28 days now. My eyelashes look longer and thicker even when I don't wear mascara. And I no longer need my eyelash curler – the unloved tool. It seems like I have got a professional lash-lift effect.
"Supra Lift & Curl Mascara" from Clarins, 29 US$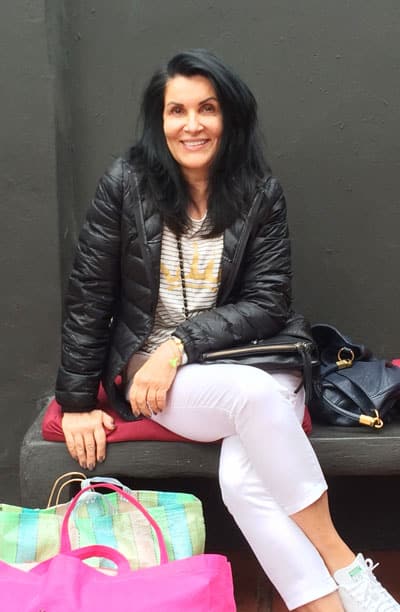 CultureAndCream Author from Munich
To travel during my profession as a beauty journalist was never enough for my. Also my six month on a world trip didn't do it. It always attracts me to other cities, foreign countries, on roadtrips and places I don't know yet. But I am not only interested in "culture" and "cream", I am also fascinated by people who have stories to tell .  Such unique experiences I want to share with you.