Morocco: From Atlas to Atlantic
This fascinating North African state is shaped by cultural influences of Berbers, Arabs and Europeans. Chris and Carsten Stricker wanted to explore it on their own. For their obligatory end-of-the-year-trip they grabbed a rentail car and drove 2.800 kilometers overland.
Since there is a another long-distance trip looming in a couple of weeks (watch this space…) we didn't go for a long-distance destination in 2019, but went for a medium haul. Four hours from Berlin to Marrakesh, followed by two weeks and a half and 2,800 kilometers by car. Over and around the majestic Atlas Mountains, to the west coast and back to this fascinating metropolis. All this "self-drive" – what is normal for us is by no means the standard in this region. Most of the tourists travel the country by coach or in small groups with a driver/guide – or (mostly) just stay in Agadir or Marrakech. But we find it more exciting to look around the country and follow our own travel plan. We like to decide spontaneously how long we want to stay in one place and where to go next. Morocco makes this very easy: The roads are – thanks to an ongoing governmental road construction program – pretty amazing. Hotels, riads and guesthouses are available at short notice – and this in most price categories and via the "usual suspects like booking.com, IEscape, SecretEscapes etc.. This northe african travel destination offers real "value for money" and exactly that mix of relaxation, exoticism and adventure which we are looking for. Here are our highlights at the four main locations of our trip as well as some tips.
Marrakesh – between haste and silence
To experience Marrakech by car can be a bit of a kick start. Especially when your alarm has woken you up at four in the morning. And when the flight took almost six hours instead of the planned four – thanks to a strike by French air traffic controllers. So off we go and jump in the (slightly run-down) rental car and out into hostile life – more precisely into the inner city traffic of Marrakech. Roundabouts non-stop, road marks don't count and traffic rules are merely rough recommendations for moped drivers, battered taxis and donkey carts. The only thing you can do is go with the flow, keep your eyes open and of course: honk! as they all do. After only 30 minutes we arrive at our first domicile, the wonderful boutique hotel Dar Zemora. It is located a little outside the city centre in the quiet Palmeria. Heavenly silence, a paradisical garden, tastefully decorated rooms and suites. And for the first time on the journey this unique, peaceful Moroccan hospitality.
Erg Chebbi, the big sandbox
After three nights our "city trip" ends, and we head for the mountains – or rather across them. The Atlas massif is spectacularly beautiful, the roads are well maintained and we make good progress. After an overnight stay in the Dades Gorge we reach Merzouga and the Erg Chebbi. Here right at the Algerian border the Sahara desert has sneaked into Morocco and left an impressive dune landscape, almost 22 km long and 5 km wide. This 150 metre high sandbox attracts grown-up kids with all kinds of sand toys – such as quad or motorbike rides, camel rides into the sunset or sandboarding, the sandy counterpart to snowboarding. Highly recommended is a half-day trip around the dune (this time with driver and a four-wheel drive) including a prehistoric fossil site and a visit to a Berber family for tea. The towns of Merzouga and Hassilabied offer hotels and tented camps in all categories. Our Riad Madu was absolutey marvellous. And the desert? To quote Antoine de Saint-Exupéry ("The Little Prince" etc.): "I have always loved the desert. One sits down on a desert sand dune, sees nothing, hears nothing. Yet through the silence something throbs, and gleams."

Sidi Ifni – by the sea and at the souk
After ten days in Marrakech and around the Atlas we are looking forward to the ocean. Isn't it a privilege to enjoy the mountains and the sea in just one holiday? Our first encounter with the Atlantic Ocean is in Mirleft on the coastal road to Sidi Ifni. Rarely have we ever seen more spectacular sundowns than in the Kasbah Tabelkoukt, our temporary home for three days and nights. Their website is a little sparse but that Boutique Hotel itself is lavish. Interior, hospitality, food – all top standard. So is the location itself, directly by the sea on a high plateau and with private access to one of the most beautiful surf beaches in Morocco. Nevertheless we are not held up by the sea and the pool as we are attracted by the village Sidi Ifni nearby. In this former Spanish exclave you will find Art Deco architecture of the 1930s as well as a pretty strange sight: a huge empty wasteland in the middle of the old town – the former military airport. And after a short drive through the fertile coastal landscape we find the animal market in the village of Guelmin. An original souk (= market), where the farmers offer not only camels, sheep, cattle and poultry but also home-grown vegetables, fruits and spices. An authentic experience for all senses.
Essaouira – the best of all (Moroccan) worlds
"The Windy City" is not the secret anymore that it used to be. Formerly called Mogador, Essaouira is now a surfing and kitesurfing paradise and, as the forme refuge of Jimi Hendrix, a popular destination for international music fans and tourists. Sunbirds, senior citizens from all over the world, also like to spend their winters here. And that makes perfect sense as the coastal resort has managed to preserve its original charm. The Medina has everything that the old town of Marrakech has to offer – but in a more manageable, intimate and less hectic setting. You can buy everything that is advertised in Marrakech's medina, but instead of ten shoe-, carpet- or handicraft shops with the same range of products, there are only two or three. You'll find wonderful, hidden and affordable riads right next to the city wall. The culinary offerings of the region are phenomenal – from fish and seafood snacks at the harbour to french top cuisine: there is something for everyone. And our domicile Dar Alya is yet another gem. It is located just a few minutes outside the city, has just four beautifully furnished rooms with their own fireplace, heated pool and a charming landlady Sophie, who is only there for her guests – and of course her pets.
And a few more stopover recommendations and tips:
Zagora – like Erg Chebbi under the atlas and close to the desert, but less touristy and more authentic. Accommodation tip: Ma Villa Au Sahara, a great Riad with Tintin-like charm.
Taroudannt – The eastern centre of the fertile Souss plain is also called the "little sister of Marrakech". The Hotel Dar Zitoune  impresses with its gardens, two beautiful pools and nicely furnished bungalows and luxury tents.
Dades-Schlucht – In the middle of the High Atlas this valley offers spectacular rock formations and ancient Kasbahs (castles) as well as a variety of restaurants and guest houses for the night.
Restaurant tips:
… in Essaouira: O' Bleu Mogador. Maitre Serge cooks Moroccan-South French fusion cuisine at highest level. There are only a few tables, so make sure to reserve!
… in Marrakesch: At the Djemaa el Fna or Place of the Jugglers you will find all sorts of food stalls: Snails, kebabs and tajine – everything you want and all in the middle of the bustle.
Dar Yacout – Traditional Moroccan cuisine in huge portions, an incomparable ambience, delicious (also alcoholic!) drinks and great North African live music. The Dar Yacout in the north of the Medina guarantees an unforgettable evening. Reservation required!
Beats Burger – And when you can't see no more tajines: In the middle of the medina they offer really great burgers!
Marrakech Shopping – The new town has developed into a small shopping El Dorado. Fashion from local designers, modern interiors and tasteful souvenirs can be found in the quarter between Boulevard el Mansour Eddahbi and Rue Tariq Bnou Ziad.
Atlas, Berber tribe, Erg Chebbi, Essaouira, Marocco, Roadtrip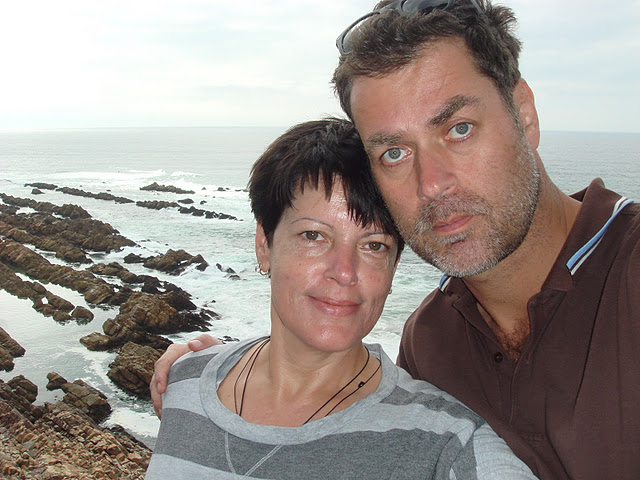 Chris and Carsten Stricker
CultureAndCream authors from Berlin
Chris is the owner of a PR agency and Carsten works in the field of music management. We are both very busy and professonally, everyone is traveling a lot for themselves. In the meantime, we allways take our time on litte trips together, where the golf bgs should not be missing. Once a year we embark on a great multi-week adventure in places of the world that are still missing on our map. Let yourself be surprised!