Tested for you: Nars Holiday Edition
Nars X-mas-Higlights! Still looking for a Christmas gift in a hurry or want to make your beauty look even more glamorous for the holidays? Then the Holiday Edition of Nars is just the thing for you. For me, too, by the way.
I have opted for two products from the Limited Edition. The "Stargaze Eyeshadow Palette" makes her stars decorated, black lacquer case not only visually much. It contains twelve intensely pigmented eyeshadows with velvety nude shades and shimmering colors. With the matte shades, you can create the perfect smoky eyes. Prefer something more dramatic? You can achieve that with pearlescent powder. Satin shades with creamy shine and glittering pigments make the eyes shine. With the twelve colors, countless looks can be made up and reinvented again and again.
Nars: pure Hollywood glamour
All colors can be blended seamlessly. They are pure glamour, which is also reflected in the names of the individual eyeshadows such as Hayworth as a homage to Rita Hayworth, the unforgotten Hollywood star of the 40s. Another is called Instant Stardom or Walk of Fame.
With the highly pigmented shakes, however, you can not only create countless shades, but also set highlights or use them more puristically as a liner for the eyes. The shimmery shades can be applied alone or in layers for a dramatic glow. The glitter colors can be applied dry or moistened, for example with the "Cream Blending Brush" from Nars, to achieve a metallic finish.
Nars: Starstruck lips
Great eye make-up needs a more subtle lip color. The "Starstruck Audacious Lipstick" in the new, trendy shade Ava is the perfect complement and goes well with all Eyeshadow creations. It is a warm beige tone, strong but not obtrusive.
The luxurious texture feels like silk on the lips, but offers full coverage from the first application and leaves a moisturizing feeling for many hours. The lipstick itself is adorned with an eye-catching star embossing, and it comes in a golden case littered with the Holiday Edition star design.
"Stargaze Eyeshadow Palette" with 12 shades, $60 "Starstruck Audacious Lipstick" in Ava, $34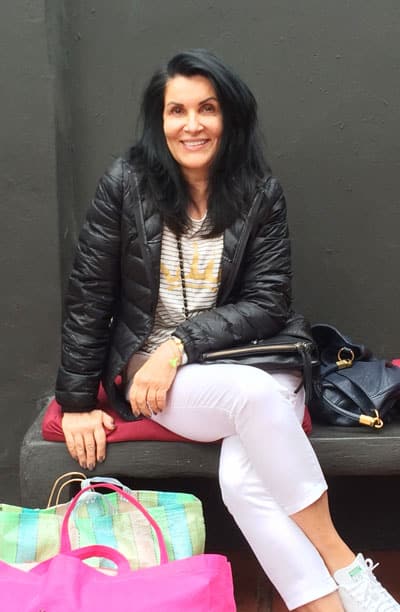 CultureAndCream Author from Munich
To travel during my profession as a beauty journalist was never enough for my. Also my six month on a world trip didn't do it. It always attracts me to other cities, foreign countries, on roadtrips and places I don't know yet. But I am not only interested in "culture" and "cream", I am also fascinated by people who have stories to tell .  Such unique experiences I want to share with you.