New Yorker Insiders Reveal their Favorite Places. Part 2 – Nadine Sieger
Nadine Sieger, US-Correspondent of Elle Magazine Germany
Originally was planned that Nadine Sieger only completes an internship at the Burda Office NYC. It turned 15 years. What she loves espacially of New York is the endless potential of the city and their inhabitants. As the correspondent of the ELLE Magazine the German journalist is always up to date. She knows the best places, what trend is and where to go in town to meet the coolest people.
C&C: What is your favorite place for dining out?
Nadine Sieger: "Sant Ambroeus" in SoHo – charming, cozy and chic Italian restaurant with the most delicious Cacio e Pepe, the most gorgeous interior and the nicest waiters. It's also a great place to start the day in style with a perfect cappuccino! "Fornino" in Dumbo – the best location in the summer is the rooftop restaurant Fornino, right by the Hudson River in Brooklyn. Enjoy the sunset and the breathtaking views of Manhattan and the Statue of Liberty with a slice of brick oven pizza and glass of wine. Casual atmosphere in an absolutely spectacular setting.
C&C: Where do you go for breakfast?
Nadine Sieger: "De Maria" in SoHo – elevated, healthy and delicious food with a twist in a stylish atmosphere and a Scandinavian vibe. From the sun-filled, extremely well designed interior and earthy ceramics to the staff and the guests, everything here is inspiring. Be sure to order the yummy Fire Dragon Bowl!
C&C: Where are served the best drinks?
Nadine Sieger: No place in New York has more history, style and cachet than the bar at the former legendary "Four Seasons" restaurant in the Seagram Building in Midtown. Under new ownership, it was recently renovated and reopened as "The Grill". The original and beautifully designed midcentury modern interior by star architect Philip Johnson is still a true New York gem. Another breathtaking New York location is the lobby bar in the historic building of the Beekman"-Hotel at the south end of Manhattan. Cozy, elegant and a little nostalgic with a spectacular atrium. Perfect for a drink after a shopping tour through Santiago Calatrava's new Oculus Shopping Mall and bargain-hunting at Century 21.
C&C: Where do you like to go shopping?
Nadine Sieger: At "The Apartment by The Line" shopping is still a truly inspiring experience. The place is stunning and decorated like everyone's dream loft in the heart of SoHo. Every single piece of the interior is for sale: from the "Susanne Kaufmann" beauty products in the bathroom to the "The Row" clothing in the closet to the KPM dishware in the kitchen. Other fantastic fashion stores nearby: "Creatures of Comfort" , "Warm", "Totokaelo".
C&C: Which beauty addresses would you recommend?
Nadine Sieger: "SoHo Sanctuary" – a peaceful spa oasis with Dr. Hauschka treatments. Another great place to disconnect and relax is "Ancient Bath" in Tribeca, where you can get lost in the pools, behind historic walls of a former fabric factory, for hours. Still a New York all time favorite and classic: "Great Jones Spa" in NoHo.
C&C: Who does the best manicure in town?
Nadine Sieger: "Tenoverten" – New York offers countless manicure studios, most of them cheap or pretty expensive. The sweet spot is "Tenoverten" with a beautiful, modern and different interior in all of their four Manhattan locations as well as a great selection of brands and colors, including their own nail polish collection. Extra bonus: A cup of delicious green tea.
C&C: Who is the best hairdresser?
Nadine Sieger: "Bumble and Bumble" in the Meatpacking District – The location in a spacious light-filled loft and the view over the Hudson River and Statue of Liberty alone is worth an appointment!
C&C: Where would you go for a long weekend?
Nadine Sieger: There are so many options: You can head deep into the woods of the beautiful Catskills or take long walks on one of the pristine beaches of the Hamptons. A lot of very stylish boutique hotels, cool inns and great restaurants have opened in all of these cute little villages deep in Upstate New York. You can go on hikes here, search for mushrooms, go apple-picking, antique-hunting, swim in lakes and rivers, sit by the bonfire at night and enjoy country life to the fullest. The best hotels up there: "North Branch Inn", "Scribner's Catskills Lodge", "Foxfire Mountainhouse'", and "The Arnold House". My favorite destination in the Hamptons is Montauk, at the farthest tip of Long Island. It's the only place where you can walk from the town center to the ocean. Another great – and a bit more dreamy – Long Island destination is the North Fork, with all its little beautiful places, like Orient, and all its great vineyards. However, it's located on the sound/bay side, not facing the Atlantic.
C&C: Don't miss in New York…
Nadine Sieger: "Donald Judd House" in SoHo – one of New York's most amazing cultural, design and architectural highlights. The late famous and influential minimalist artist Donald Judd used to live in this five-story cast iron building in SoHo with his family in the seventies and eighties. The light-flooded house is filled with art by fellow artists such as Dan Flavin, furniture by design icons like Alvar Aalto and his own minimalistic creations – and it still looks exactly like it used to when the Judds lived here. One of the most vivid and impressive minimalism-Gesamtkunstwerke in all of New York.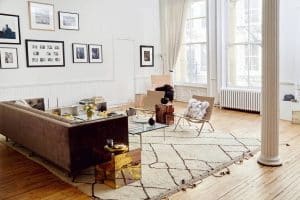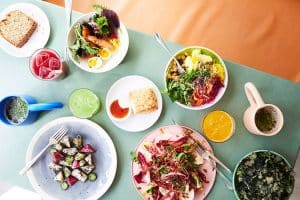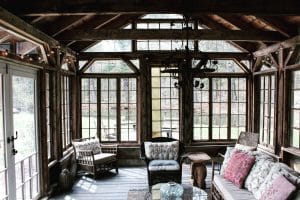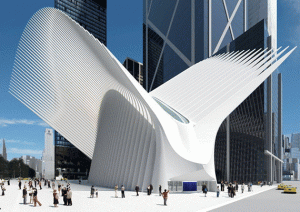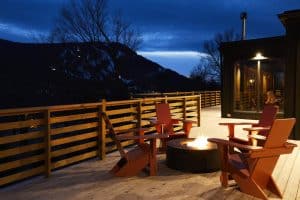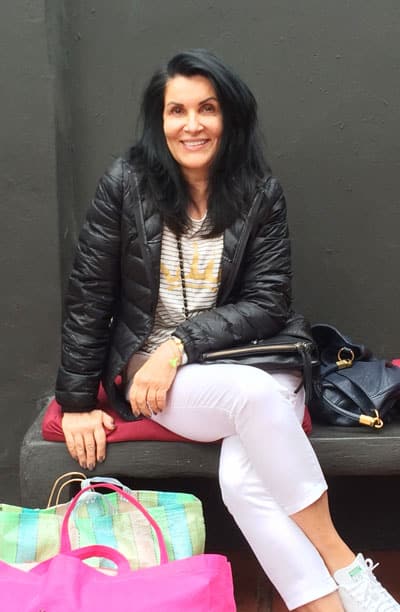 CultureAndCream Author from Munich
To travel during my profession as a beauty journalist was never enough for my. Also my six month on a world trip didn't do it. It always attracts me to other cities, foreign countries, on roadtrips and places I don't know yet. But I am not only interested in "culture" and "cream", I am also fascinated by people who have stories to tell .  Such unique experiences I want to share with you.