New York Insiders Reveal their Favorite Places. Part 1 – Robert Gerstner
Robert Gerstner, Entrepreneur in the West Village
At age 25, Robert Gerstner moved with his partner Karl Bradl from Munich, Germany to New York City. For over  20 years now, they run in the heart of Greenwich Village a destination store for fine fragrances and candles. "Aedes de Venustas" is known as the mekka for perfume lovers, celebrities, socialites and fashion designers. Until today, the Village is Robert's preferred district in the Big Apple, unless he's heading straight to the beach.
C&C: Where do you like to go shopping?
Robert Gerstner: Nowadays, I buy fashion mainly at Zara und Topmen. They sell more or less the same things as Dior used to. Karl and I used to be real Dior fashion addicts. We had the collection sent home and kept what we liked. The Rest went back to Dior. Zara now looks the same for a fraction of the price. But I always combine their clothes with good shoes of Dior, Louboutin, etc. What I never miss is the After Christmas Sale at Saks. They offer great bargains, sometimes 60 percent on already reduced goods. Even at Bergdorf Goodman you can make great bargains after Christmas.  A trendy multibrand shop is "Dover Street Market" on Lexington Avenue.
C&C:Where do you buy your grooming stuff?
Robert Gerstner: Honestly I exclusively use products from our own shop. My favorite brands are Santa Maria Novella from Italy and Susanne Kaufmann from Austria.
C&C: What is your favourite place for dining out?
Robert Gerstner: Absolutely "Omar's" here in the Village, a very European, private club. In their library, you can have a drink before you move over to the restaurant. The food is amazing. But a better reason for the visit are the interesting people you always meet there. The audience is international and very chic.  A true classic is "Indochine" on Lafayette Street, a remnant of the good old times of "Studio 54". The audience is sensational and the food of the finest. Occasionally we get a desire for Bavarian cuisine. Then we go to "Blaue Gans" in Tribeca. The owner is Kurt Gutenbrunner, an Austrian from Walsee. He has all the specialities from Austria and Bavaria on the menue. I also like the "Cipriani" on 59th. It is a very chic place with lots of illustrious people many celebrities amongst the guests.
C&C: Where do you like to relax?
Robert Gerstner: My home is my retreat. When I'm in town I literally work the whole week. The shop is open seven days. Times like Sunday brunch do not exist for me. But in the Summer, I spent at least one day a week on the beach. That's a complete switch off for me. Long Island is perfect for a day trip. You leave in the morning and come back in the evening. Since last Summer there is also a ferry station on Wallstreet nearby where I live. It belongs to the NYC Transit System. After 50 minutes you reach the Rockaways, which were completely destroyed by hurricane Sandy. The area is now perfectly rebuilt and offers a sensational view. You will find a variety of restaurants, bars and shops. Spending one day out there for me is more relaxing than a whole week beach vacation.
C&C: Where are you taking a vacation?
Robert Gerstner: In the Summer, I always fly to Europe to visit my family there and in Winter I spend every year two weeks in the Carribean on the island of Mustique.
C&C: It seems eyeryone is doing sports in New York City
Robert Gerstner: Since 15 years I've been practising Hardcore Pilates together with my business partner Karl. Once a week we hire a personal trainer at the "Equinox". This is the best gym you find in town with a pool and everything you can imagine.
C&C: Don't miss in New York…
Robert Gerstner: At Christmas time the gorgeous Christmas tree in front of the Rockefeller Center in Midtown is a must. Also the window decorations at Saks Fifth Avenue, Barneys and Bergdorf Goodman are fantastic. Except for the usual tourist attractions I always highly recommend to explore the city by foot. Every neighborhood is different. Walking through New York gives you so many different impressions and there is always something new to discover. For me the West Village is still the most beautiful area. It has flair in a very European way – especially in the Summer, you can sit outside. There are many restaurants with outdoor seating. I have lived in the Village for over 20 years. My new home now is on Wall Street, on the 26th floor. The view is breathtaking. When I wake up in the morning I see the skyline of Manhattan.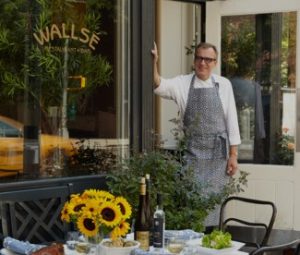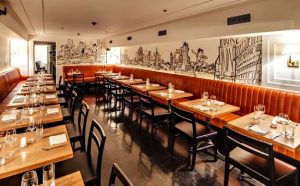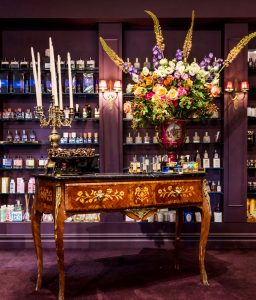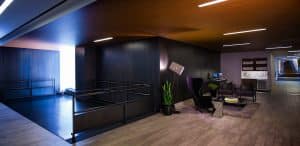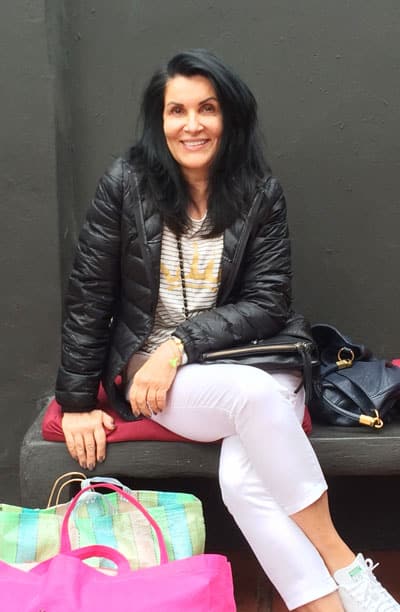 CultureAndCream Author from Munich
To travel during my profession as a beauty journalist was never enough for my. Also my six month on a world trip didn't do it. It always attracts me to other cities, foreign countries, on roadtrips and places I don't know yet. But I am not only interested in "culture" and "cream", I am also fascinated by people who have stories to tell .  Such unique experiences I want to share with you.