Tested for you: "Rio Deo" from Sol de Janeiro
I have to admit, this brand has always been on my positive list. Why? I like Rio de Janeiro as a world metropolis and I love the scent of Sol de Janeiro products. It smells like the city at the Sugarloaf Mountain, it smells like the beach and the sun. It's the scent of Cheirosa 62 with its delicious notes of pistachio and salted caramel. In Brazil, "cheirosa" means smelling incredibly good and being in a good mood. And who doesn't want that, to feel cheirosa all day long.
Therefore, I was delighted when a package arrived at my office with the brand new "Rio Deo" for testing. The stick is aluminum-free and combines deodorant with care. In fact, one to two swipes are enough to feel pleasantly fresh all day. And that combined with the natural but powerful ingredients of the deodorant, which offer several benefits at once.
Rio Deo: 5 powerful ingredients
Citrus acid ester neutralizes bacteria before they are formed. The enzymes that cause the unpleasant odor cannot develop in the first place.
Papaya enzymes they act as a gentle exfoliator. They remove dead skin cells and prevent hair from growing in. Since provides an even skin tone.
Coconut oil not only softens and moisturizes the skin. It also has healing and antimicrobial properties.
Mango seed butter prevents razor burn, soothes underarms and strengthens the skin barrier.
Tapioca starch from the Brazilian cassava plant absorbs excess moisture and keeps the armpits wonderfully dry.
Rio Deo: the scent
But the most beautiful thing about "Rio Deo" for me is the scent. Sniffing it in the morning immediately puts you in a good mood, even on dull days. The ingredients of Cheirosa 62: Top notes – pistachio, almond. Heart notes – heliotrope, jasmine. Base notes – vanilla, salted caramel, sandalwood.
Last but not least – the Brazilian Baby Tip: If you shower in the evening, you can make Rio Deo part of your evening skincare routine. Apply before going to bed and let the active ingredients work overnight. Your bedfellow will be delighted!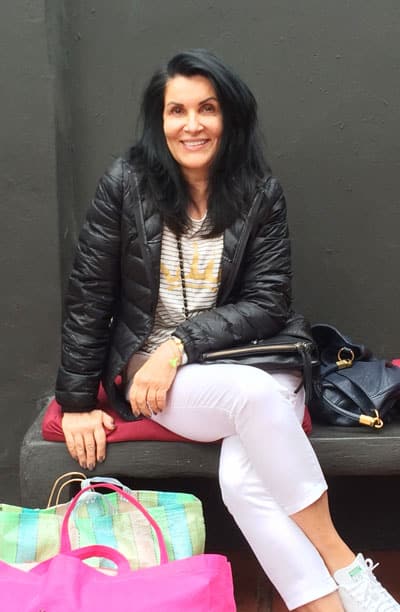 CultureAndCream Author from Munich
To travel during my profession as a beauty journalist was never enough for my. Also my six month on a world trip didn't do it. It always attracts me to other cities, foreign countries, on roadtrips and places I don't know yet. But I am not only interested in "culture" and "cream", I am also fascinated by people who have stories to tell .  Such unique experiences I want to share with you.