Tested for you: "Self Tanning Drops" from Biodroga
I find lightly tanned skin more beautiful than distinguished paleness – at least on me. But I just don't like to go out in the sun with my face. That's why I use a self-tanner in summer and winter for a delicate tint. It is part of my daily skin care routine.
I find tanning drops like those from Biodroga particularly practical, because they are uncomplicated to use and can be dosed perfectly. You can apply them pure or mix them into your day care. To make sure I get an even result, I always do a gentle enzyme peel before the first application, which removes the dead skin cells from the surface. In the days that follow, I refrain from all exfoliating activities and do not use toners or creams with exfoliating agents such as salicylic, glycolic acid or retinol. After 3-4 days I peel again and reapply tanning drops.
Self Tanning drops – works quite simply
If I want a more intense tint for the face, I apply 2-3 the tanning drops pure to cleansed skin in the morning. Distribute evenly, allow to absorb briefly and then apply the usual care. For a rather light tint, I mix 2 to 4 drops in the morning under my care product. To do this, I put the drops on the palm of my hand, add the right amount of my day care product. I mix both with a small spatula, which I clean thoroughly each time afterwards, and distribute the mixture evenly on the cleansed skin.
Smart ingredients
Orange discolored skin, discolored clothing or a patchy tan – this used to happen frequently with self-tanners. You no longer have to worry about that with the new generation. The "Self Tanning Drops" contain the active ingredients erythrulose (a self-tanning agent of natural origin) and dihydroxyacetone (DHA). The two substances combine with the amino acids of the uppermost layers of the skin, which then turns brown.
In addition, aloe vera moisturizes the skin, has an anti-inflammatory and antibacterial effect. It also contains numerous vital substances. Panthenol helps to soothe the skin. Especially for sensitive skin, it has a soothing, regenerating and moisturizing effect.
"Self Tanning Drops" from Biodroga, 15ml, 24,50€
Selbstbräuner, Self tanning drops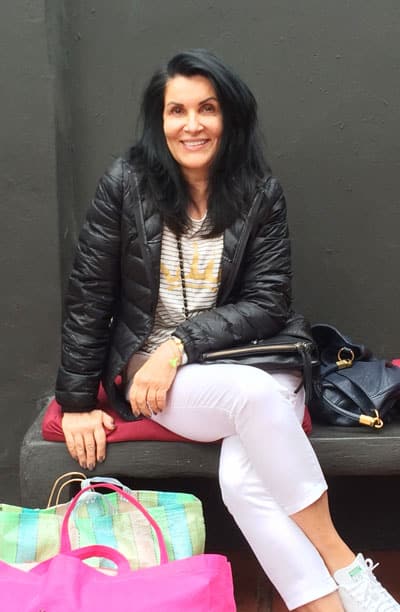 CultureAndCream Author from Munich
To travel during my profession as a beauty journalist was never enough for my. Also my six month on a world trip didn't do it. It always attracts me to other cities, foreign countries, on roadtrips and places I don't know yet. But I am not only interested in "culture" and "cream", I am also fascinated by people who have stories to tell .  Such unique experiences I want to share with you.