Tested for you: Serum "Lifting Skin Booster" from Schaebens
When it comes to products, I not only value the content, but also the look. And that struck me straight away with the "Skin Booster" serum. Looks like an XL medication capsule in bright pink with a matt, velvety touch. If you open it, a transparent liquid comes out of the dispenser. It is a bit too thin for my taste, which makes it difficult to apply. Some texture always runs through my fingers.
47% more skin elasticity?
The texture then feels light on the skin and is quickly absorbed. The complexion appears vitalized. No oily film interferes with the application of the subsequent day or night care. The firming and smoothing effects are attributed to an active complex made from the flowers of the Japanese Tsubaki and natural tetrapeptide.
I cannot confirm that the "Lifting Skin Booster" achieves a 47 percent plus in skin elasticity, as it says on the packaging. But how do you want to measure that against yourself? I'm always rather skeptical about such promises. In any case, the serum is well tolerated and pleasant on the skin.
It should be used two to three times a week. Always applied to cleansed skin, of course. Then let it work in briefly before continuing with the day cream in your care routine.
Three plus points
I definitely like the Schaebens products. First plus point: Made in Germany. Second plus point: Free from microplastics, silicones, paraffins, dyes, allergenic fragrances and animal substances. Third plus point: the price. Each of the three small boosters – apart from the pink lifting serum, there is a harmonizing serum in green and a moisturizing serum in light blue – is less than 10 euros.
My favorites are still the beauty concentrates of Schaebens in small, soft capsules the size of a coffee bean. Twist the top and pour the velvety concentrate onto your skin. For me the ideal travel companion.
Schaebens "Lifting Skin Booster", 25 ml, 7,95 Euro, Concentrates, 5 capsules, from 2,45 Euro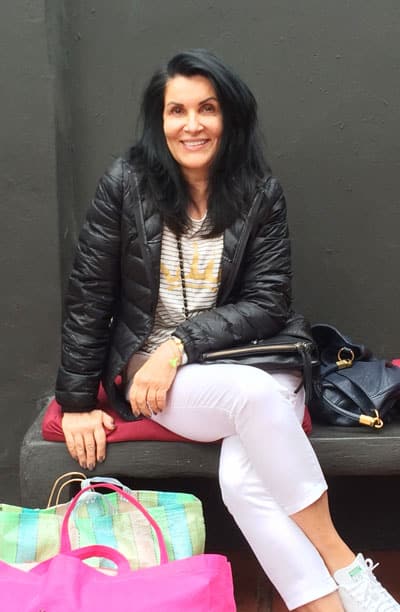 CultureAndCream Author from Munich
To travel during my profession as a beauty journalist was never enough for my. Also my six month on a world trip didn't do it. It always attracts me to other cities, foreign countries, on roadtrips and places I don't know yet. But I am not only interested in "culture" and "cream", I am also fascinated by people who have stories to tell .  Such unique experiences I want to share with you.