Tested for you: Tinted Sunscreen "FusionWater COLOR SPF 50" from Isdin
My sunscreen? Recently, the beauty editor of "Modepilot" asked me for a statement about my favorite sun protection product. I didn't have to think long about it. "Fusion Water" by Isdin – and specifically the tinted version with SPF 50.
Tinted sunscreen for everyday
What I find so great about it? "Fusion Water Color" is a tinted sunscreen for the face. It has an ultra-light formula that protects the skin from UVB and UVA rays with SPF 50. I use the medium tone out of the three available shades Light, Medium and Bronze. And that summer and winter.
As a no-makeup woman, some days when my skin isn't quite at peace with itself, I'm grateful for the product's natural coverage, which conceals imperfections and evens out skin tone. The lightweight fluid gives the complexion a silky matte finish and a delicate fresh feeling. It absorbs instantly without leaving a greasy sheen or unpleasant residue. It gives the complexion a natural glow.
Important for someone like me who has sensitive eyes: The sunscreen does not irritate the eyes. By the way, if the coverage is not enough, you can also use "Fusion Water Color" as a base for your foundation.
In town and on the beach
"Fusion Water Color" is my constant UV protection in everyday life, but also when it comes to swimming at the lake or beach. I apply it generously to dry skin half an hour before sun exposure. Generously, because reducing the amount also means reducing the protection factor. By the way, the product also works on damp skin. Practical, because every two hours, as well as after swimming, when you sweat or dried with a towel, the protection should be renewed in the summer.
Dose sunscreen correctly
How to dose the tinted sunscreen? The right amount for the face is achieved by spreading two lines of the product on two fingers. This is then applied evenly to the face, neck, nape of the neck and ears.
The formulations of Isdin sunscreen products, tested in compliance with international guidelines, are also Sea Friendly. This means that they do not affect microalgae in the sea. After all, these are a fundamental part of a healthy ecosystem in the oceans.
Isdin collaborates with CSIC, the Spanish National Research Council (Consejo Superior de Investigaciones Cientificas). Specifically, they support the Colplai project led by Dr. Cristina Romera. The marine scientist says,
"Together with Isdin, we are making progress in research on the degradation of plastics in the oceans."
"Fusion Water Color" from Isdin, 50 ml, ca. 27 Euro
tinted sunscreen, uv protection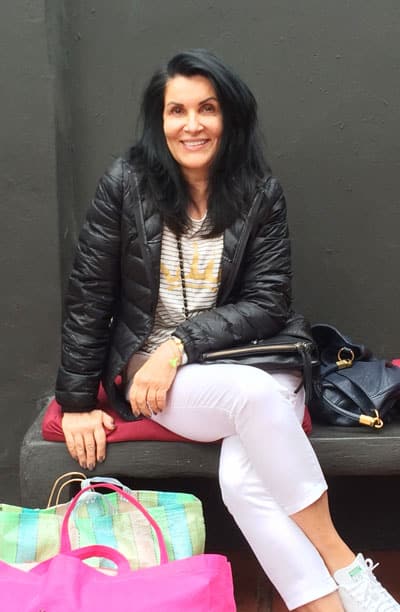 CultureAndCream Author from Munich
To travel during my profession as a beauty journalist was never enough for my. Also my six month on a world trip didn't do it. It always attracts me to other cities, foreign countries, on roadtrips and places I don't know yet. But I am not only interested in "culture" and "cream", I am also fascinated by people who have stories to tell .  Such unique experiences I want to share with you.