Tested for you: Tahini – new nail trend
Tahini is the key to beautiful nails this fall. This design is currently conquering the Internet and magazines worldwide. But what does tahini actually mean? Tahini is a paste made from ground sesame seeds, which is often used especially in Arabic, Israeli and Turkish cuisine. For example, it forms the basis for hummus and baba ganoush.
"Tahini Nails" sounds a bit crazy, but they look very elegant. The nail polish trend is based on delicate shades of beige, reminiscent of the color of sesame seeds. They perfect nails after manicure with just a touch of color. To bring the texture and color of Tahini to the nails, it takes only a few steps.
This is how to find the right color
It is important to choose a light beige nail polish, which should be opaque and often worn with a matte-gloss finish. According to the skin type, one decides on a beige tone that has a hint of rosé. This makes it particularly harmonious with a cool skin tone. With a warmer complexion, the tahini lacquer should have a slightly yellowish undertone.
And how do you recognize your type? With a cooler skin type, the veins on the hand shimmer slightly bluish to purple, with a warmer rather yellow-green. Personally, I belong to the cooler variety and have therefore chosen "Soul Session 012" from Rimmel.
How to make Tahini Nails successful
I find Tahini Nails fit to every nail shape. But I particularly like them on short, angular nails. Basic requirement as with any varnish on the nails, however, is that they are well maintained. Therefore:
File the nails as usual in shape and push back the cuticles. A layer of base coat ensures an even application of the color. Allow to dry well before starting with the actual polish. Then first apply a thinner layer of this to all nails. Make sure that the varnish is evenly distributed and does not leave any lumps.
Once the first coat of varnish is properly dry, apply a second coat to intensify the color and achieve full coverage. Be sure to allow time for drying! Only then apply a layer of top coat to give the nails a shiny and long-lasting effect. If necessary, use a matting top coat if you do not want a shine. In any case, you should not do without a top coat, because it seals the new Tahini nuances and effectively prevents the splitting of the nails.
What I like about Tahini
I'm especially excited about the elegant yet natural look. I also see a big advantage in its versatility, because the creamy, neutral color goes with any outfit and occasion. It works in everyday life and also for special occasions. If you want, you can then spice up the look even more with a sparkly top coat. I like that less. But even pure Tahini is something special on the nails. It is also ideal that everyone can do the trend themselves at home, without having to make much effort.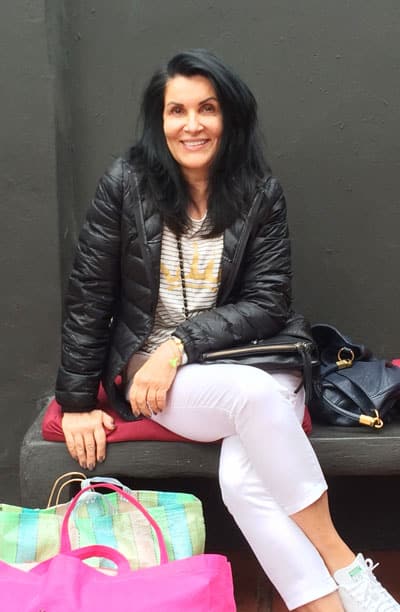 CultureAndCream Author from Munich
To travel during my profession as a beauty journalist was never enough for my. Also my six month on a world trip didn't do it. It always attracts me to other cities, foreign countries, on roadtrips and places I don't know yet. But I am not only interested in "culture" and "cream", I am also fascinated by people who have stories to tell .  Such unique experiences I want to share with you.