Tested for you: Press-on nails "imPRESS" from Kiss
I always wanted to try a so-called Press-on Manicure, because it seems so easy when you need beautiful nails in a hurry and have no time for extensive nail paint. There are the self-adhesive nails in countless colors, shapes from square to oval to stiletto and also with nail design such as French, glitter or matte.
I was surprised by the material of the fake nails. The ABS plastic is thin and flexible, has nothing in common with the rigid, artificial fingernails of the past. ABS plastics are among the most widely used plastics in the world. The material is easy to file into shape and paint. However, varnish and varnish remover must not contain acetone.
Press-ons: No extra adhesive required
For my test, I chose black Press-ons from Kiss in a square shape and medium length. One package contains 30 self-adhesive nails, from which I choose the right sizes for my natural nails. For each nail size there is the right counterpart. I put them right away in the right order for both hands.
Before I start, I wash my hands extensively with soap as recommended and dry them thoroughly. With the manicure stick from the package I push back the cuticles a little. Then I clean my nails with the prepared cleaning pad, also included in the package.
To attach the artificial nails, simply peel off the foil from the back of the nail and press it onto the natural nail with even pressure for 30 seconds. The self-adhesive nails fit perfectly and nestle well against the cuticle. However, I would like to shorten some of the press-ons with the file after all. But for this I should wait at least an hour. The same applies to the contact with water.
All easy
The result surprises me positively. The nails look natural and not at all "glued". After a week at the latest, you should remove them. I take them off again after five days. This also works easily and without any problems. I run the manicure stick under the sides and lift off the artificial nail. The tape is super comfortable to remove and leaves no marks. The press-on nails have not harmed my natural nails in the slightest. By the way, you can reuse them up to three times.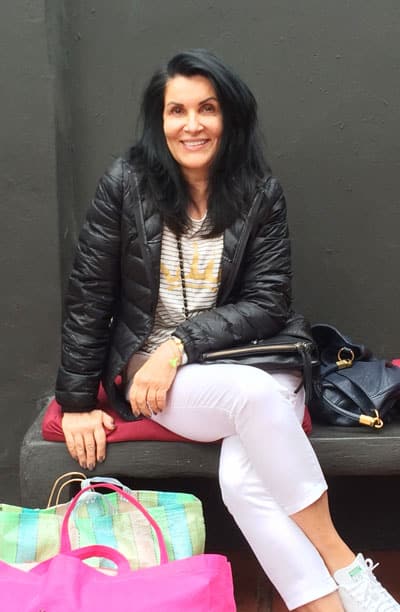 CultureAndCream Author from Munich
To travel during my profession as a beauty journalist was never enough for my. Also my six month on a world trip didn't do it. It always attracts me to other cities, foreign countries, on roadtrips and places I don't know yet. But I am not only interested in "culture" and "cream", I am also fascinated by people who have stories to tell .  Such unique experiences I want to share with you.