Tested for you: "ANTI-POLLUTION PRIMER" of Grown Alchemist
Pollution is a big issue in skin care. That's why I chose the "Anti-Pollution Primer" to test it. The silicone-free gel is a real innovation of the Australian skincare brand Grown Alchemist. The company stands for "bio-compatible beauty" with an holistic scientific approach. All products are vegan, non-toxic and eco-friendly. The primer is formulated to protect the skin from environmental damage and also from blue light. Prebiotic-Peptides enhances the skin's microbiota to noticeably improve epidermal barrier function, boost hydration and protect skin against environmental aggressors. What personally won me over is its soft feel. The gel spreads velvety and light, the pores immediately appear refined. I apply it evenly over clean skin using fingertips after applying my preferred serum. Although I never use foundation myself, I have tried how the product is compatible with it. It works very well. But it is important to allow the primer to dry before application of foundation or additional makeup products. Otherwise the layers merge into one another and slip off the skin.
"Anti-Pollution Primer" of Grown Alchemist, 50 ml, US$ 39

bio-compatible, natural skincare, non-toxic, prebiotica, vegan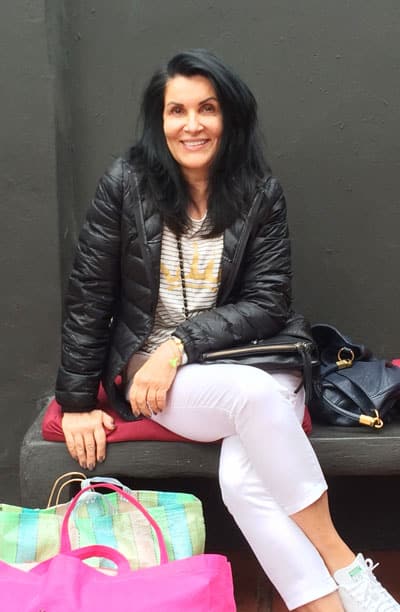 CultureAndCream Author from Munich
To travel during my profession as a beauty journalist was never enough for my. Also my six month on a world trip didn't do it. It always attracts me to other cities, foreign countries, on roadtrips and places I don't know yet. But I am not only interested in "culture" and "cream", I am also fascinated by people who have stories to tell .  Such unique experiences I want to share with you.