Tested for you: GUCCI "MASCARA L'OBSCUR"
When it comes to mascara, I'm very picky. For many, the texture is too rich for me, so that the eyelashes stick together. If the brushes are too thick, I will not catch the small outer lashes and leave black traces on the upper lid. And if the formula has dried up after just four weeks, I am annoyed with every cent I spent on it. The "Mascara L'Obscur" of Gucci Beauty does not apply to all of this. Its creamy texture is rich, but does not smear. Even after an extra long day, I don't find a single black crumb under my eyes. The flexible elastomer brush with its spherical shape has just the right volume enveloping the lashes from the root to the tip. Thanks to the slender tip, I can easily come across for grabbing even the tiniest bottom lashes and separate them cleanly from the roots upwards. Already the very first layer brings amazing length and volume, and even if you like your lashes a little more voluptuous, they do not clump. I also like the elegant, subtle packaging: The mascara is housed in a retro powder pink tube with a gold metal screw cap. No cheap plastic material! And the best of all: I've been using "Mascara L'Obscur" for six weeks now, and the texture is as fresh as the first day. It has its price, but every cent is worth it. Well done, Gucci!
Gucci's "Mascara L'Obscur", black, US$ 35
Photos: Gucci Beauty
flexible elastomer brush, inky black, length and volumne, Mascara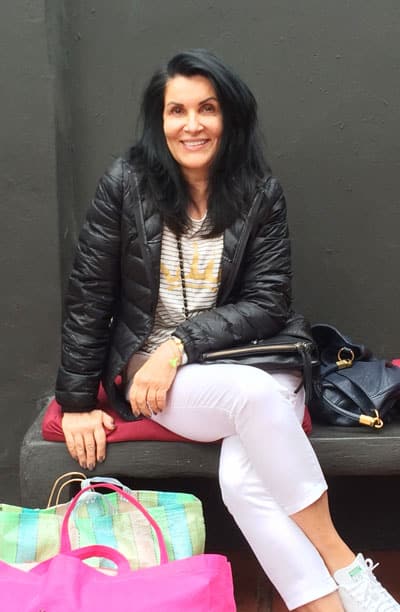 CultureAndCream Author from Munich
To travel during my profession as a beauty journalist was never enough for my. Also my six month on a world trip didn't do it. It always attracts me to other cities, foreign countries, on roadtrips and places I don't know yet. But I am not only interested in "culture" and "cream", I am also fascinated by people who have stories to tell .  Such unique experiences I want to share with you.