Tested for you: Tonymoly's Vital Vita 12 "MANGO BOOSTING PACK"
I love mangoes. That's why "Mango Boosting Pack" has already a bonus. The gel smells subtly of mango, is mango-colored and so the jar, of course. I also appreciate Korean skin care. It has a long tradition in Asia and knows how to optimally combine science and nature. The gel mask consists of 90% mango extract, plus olive extract and soothing ylang-ylang and lemongrass – so far what is said on the package leaflet. The first grip in the jar introduces me to a cooling, soft texture. First I apply it on the back of my hand: it does not stick. That's important to me, I don't like sticky textures. Now I will start: Clean the face, apply the mask, as we have learned avoiding the eye and mouth area. I leave it on for 15 minutes. The gel feels pleasantly cool and refreshing on the skin. I can very well imagine for soothing the skin after sunbathing. Rinse mask off thoroughly with warm water. After the prescribed time I rinse the mask off thoroughly with warm water. The look in the mirror reveals a youthful boosted and radiant skin! But my test continues: After an extra stressful day, I apply the gel thinly in the evening instead of night cream and let it work for me overnight. And lo and behold: The next morning my skin looks smooth and well rested "Mango Boosting Pack" will be my skin care favorite for summer!
Vital Vita 12 "Mango Boosting Pack" von Tonymoly, 200 ml, ca. 18 US$
gel mask, Glow, mango extract, moisturiser, skin booster, vitamins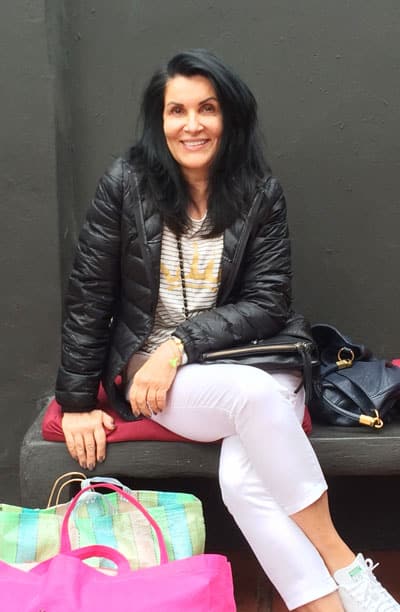 CultureAndCream Author from Munich
To travel during my profession as a beauty journalist was never enough for my. Also my six month on a world trip didn't do it. It always attracts me to other cities, foreign countries, on roadtrips and places I don't know yet. But I am not only interested in "culture" and "cream", I am also fascinated by people who have stories to tell .  Such unique experiences I want to share with you.