Tested for you: Hillinger Cosmetics "Sauvignon Masque"
The name raises expectations. But anyone who thinks that the typical fruity note of a Sauvignon Blanc rises into their noses with the cream mask on their face will be disappointed. You better grab a bottle of Sauvignon from the famous Austrian winemaker Leo Hillinger. Incidentally, he is exactly who is behind the new organic cosmetic line (www. whenvinaturals.com/en). To do this, he not only processes the grapes themselves, but also everything that the vine provides in terms of goodies – from the buds to the pips to the grape water. From the texture of the mask you can only smell a slightly sour wine note with imagination. But the smell is ultimately not decisive for such a product, the effect is much more important. The most important ingredient is resveratrol, a polyphenol from the skin of red grapes, which stimulates cells and has a firming effect. It is supported by other polyphenols such as oligomeric proanthocyanidins (OPC), which are considered to be one of the most powerful antioxidants found in nature. In addition, organic grape seed oil and water, grape seed and bud extract.
So smooth
The mask is light and creamy on the skin. After just a few minutes, my skin "swallowed" them in various places on the cheeks and the forehead where the skin is especially dry. After 15 minutes it is almost completely absorbed. My skin is obviously very thirsty. I remove the few remaining cream residues with a paper towel. The mirror check: the complexion looks well supplied with blood and looks plump. The finger check: the skin feels soft and nourished thanks to care and moisturizing substances such as natural hyaluronic acid, aloe vera, evening primrose oil, vitamins E and C.
"Sauvignon Masque" von Hillinger Cosmetics, 75ml, ca. 20 Euro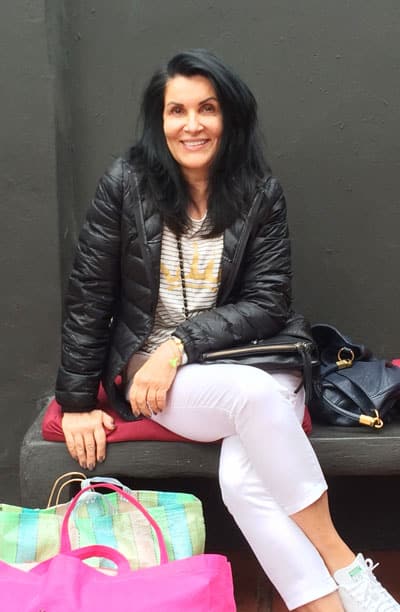 CultureAndCream Author from Munich
To travel during my profession as a beauty journalist was never enough for my. Also my six month on a world trip didn't do it. It always attracts me to other cities, foreign countries, on roadtrips and places I don't know yet. But I am not only interested in "culture" and "cream", I am also fascinated by people who have stories to tell .  Such unique experiences I want to share with you.