Tested for you: shi/dto "Face Serum Night"
I couldn't pronounce the name before. shi/dto is Japanese and is pronounced schi do. The new skin care series doesn't even come from the Far East, but is Made in Germany. The formulations are based on the latest biochemical technologies and were created in collaboration with top laboratories in the fields of biology, chemistry, biophysics and medicine. There are two series, "Make a Wish" for women and – less imaginative – "Men" for men. The goals are the same: to repair cell damage caused by e.g. B. cause fine lines, wrinkles, loss of elasticity and brown spots, and the protection of healthy skin against future damage from environmental influences.
Agents of the night
I concentrated on the "Hyperbolic Skin Firming Serum Night" (why only companies have to come up with such long names!) from the Supreme Revitalizing Night Care. Make a wish – my wish was that I only apply one care product in the evening and my skin wakes up the next morning without feeling tight. That has already worked with the night serum. It can be spread smoothly on the cleansed face and neck with just a few drops, is quickly absorbed and the skin feels well pampered. Deeper wrinkles, including one above my upper lip, should be treated more intensively. Done. The next morning my skin is silky smooth, not a hint of dryness, which is often noticeable on my side areas and on my cheeks.The three most important players in the serum are called ChroNOline, a new biomimetic tetrapeptide that ensures suppleness and firmness. The technical active ingredient Progeline DNA Agent is supposed to increase skin firmness, elasticity and viscoelasticity and counteract the sagging of the tissue. And last but not least, the tried and tested hyaluronic acid, which not only provides the skin with moisture, but also helps older, dull cells on the surface of the skin to loosen. After two weeks, the finest lines seem to have been minimized, and my skin is actually more radiant. Only the stupid, deep crease is still there!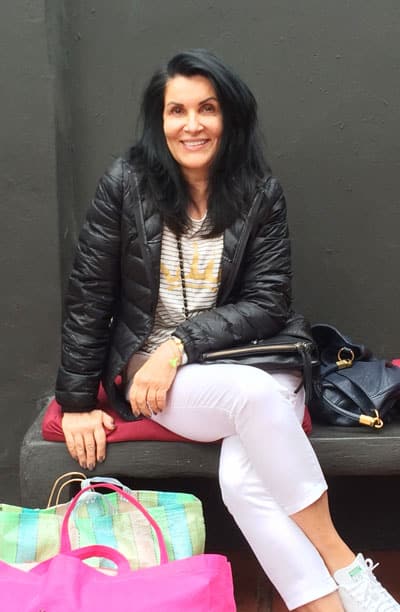 CultureAndCream Author from Munich
To travel during my profession as a beauty journalist was never enough for my. Also my six month on a world trip didn't do it. It always attracts me to other cities, foreign countries, on roadtrips and places I don't know yet. But I am not only interested in "culture" and "cream", I am also fascinated by people who have stories to tell .  Such unique experiences I want to share with you.