Tested for you: Simple Goods "Hygiene Spray"
Masks are obligatory. We wear them every day. But if you don't have to use professional mouth and nose protection, but rather pretty, reusable fabric masks – if so, we'll make something nice out of it! – nobody washes them every day either. Neither do I. That's why I was happy when I came across a hygiene spray online that refreshes the face masks. But before I talk about the product, I have to say what a great new online shop this is for sustainable beauty shopping. almby.de is the name of a district in the Swedish city of Örebro, where the founder Therese Österberg – although she now lives in Hamburg – was born. She only sells Green Beauty from Scandinavian countries. Great, exquisite products from Nordic trend and niche brands. I have to admit there are many among them, even I have never heard of them. One of them is Simple Goods. So I ordered their "Hygiene Spray" right away.
Spray it
The ecological spray uses sustainable, vegan ingredients such as aloe vera and probiotic microorganisms to break down the dirt between the fibers of the masks, but also other textiles such as gloves. It eliminates noticeably the molecules that are responsible for the unpleasant smells. It should work like a protective barrier. The anti-allergic effect against house dust mites, pollen and animal hair particularly suits me as an allergy sufferer when our otherwise free-living tomcat "Franz", who came to us a few years ago, has visited our home. The spray is sprayed directly onto the fabric, then let dry for about 10 minutes. What remains in the mask is a fresh, delicate scent. I use it for all my cloth masks to freshen up between washing days.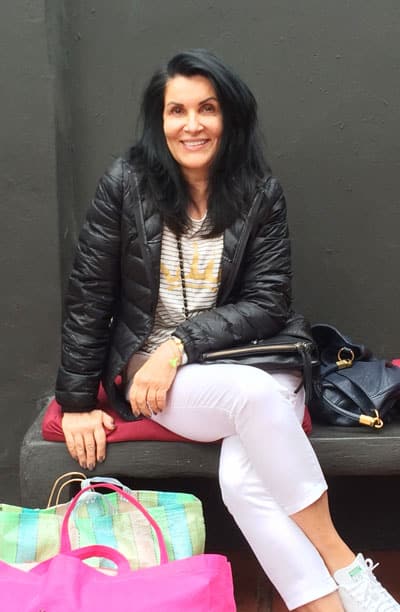 CultureAndCream Author from Munich
To travel during my profession as a beauty journalist was never enough for my. Also my six month on a world trip didn't do it. It always attracts me to other cities, foreign countries, on roadtrips and places I don't know yet. But I am not only interested in "culture" and "cream", I am also fascinated by people who have stories to tell .  Such unique experiences I want to share with you.