Tested for you: "Wildflower Eyeliner" from Sprout
Sprout is a Danish company that specializes in green innovations. Everyday products are being rethought and made more sustainable. The company is concerned with more environmental awareness in everyday life. For example, plantable pencils and colored pencils or plastic-free spoons. Around 80 percent of Sprout employees are women. What could be more obvious than developing a beauty product to give the cosmetics industry a gentle boost in a greener direction. Because 120 billion tons of plastic waste comes from cosmetics alone. The result was an eyeliner pencil from which wildflowers grow. How does this work? You read that right. The wooden pencil with a recyclable, green sugar cane cap has a seed capsule at the other end, again made of cellulose, with bee-friendly wild flower seeds. If the pen is too short to use it for make-up, you put it with the seed pod side in a pot of soil, where it turns into a meadow of flowers without leaving any residue.
It's so green
First of all, about the make-up liner. Because what good is the wildflower meadow if the pen doesn't work? But he does! The eyeliner isn't too hard and not too soft. Tough enough to draw a precise line. And soft enough that it can be gently blended if necessary. The black color also shows enough intensity on the skin. The wooden pencil lasts a long time and can be easily sharpened if it has become too blunt. Even in a handbag at warmer temperatures, it doesn't get greasy. When the liner is so used up that the sharpener no longer grips properly, I become a hobby gardener. I prepare a small pot of soil and insert the pen with the seed pod down at a 30 degree angle. It gets a place in the sun and is watered regularly. I wait and scan the earth almost every day for a green movement. Finally, after a week or so, small germs appear, first leaflets, then tentatively yellow flowers. Now I'm just waiting to be able to transplant the wildflowers into the garden so that they can spread to the meadow.
"Black Eyeliner" from Sprout, ca 19 Euro
More from Sprout like pencils and drawing pens you find here*
* This is an affiliated link. You don't pay more. It is just a little thank you for our team.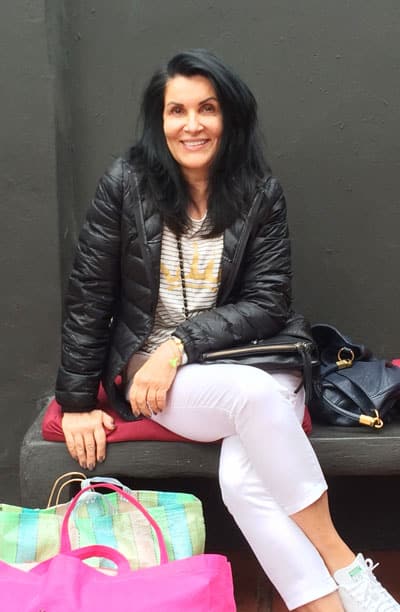 CultureAndCream Author from Munich
To travel during my profession as a beauty journalist was never enough for my. Also my six month on a world trip didn't do it. It always attracts me to other cities, foreign countries, on roadtrips and places I don't know yet. But I am not only interested in "culture" and "cream", I am also fascinated by people who have stories to tell .  Such unique experiences I want to share with you.