Tested for you: "Zero Waste Cubes" von Team Dr Joseph
Hand-made cubes for body, hands and hair in South Tyrol. Soap free. Plastic free. That sounded promising and was worth a test for me. Because 100% soap-free means that the products have all the ingredients of a liquid counterpart, but are not made with a lye, they have simply been brought into a solid form. 100% plastic-free protects our seas and is completely biodegradable with natural coconut-based surfactants. In addition, the cubes are vegan and cruelty free. It almost goes without saying that the packaging for such a product is made of recycled paper.
Dice game
First of all, I choose the "Radiant Rose Shampoo + Conditioner". One cube corresponds to approx. 500 ml of a liquid variant. The two-in-one texture saves time. Natural vegetable oils, plus shea butter and almond protein, have an intensive nourishing effect. Argan oil protects the hair cells, and macadamia oil provides the shine. A good combination, but now let's get to the bottom of it. Can the cube keep up with my usual shampoo? As usual, I wet my hair. I should lather the cube in my hands or directly at the hairline. It is well known that a solid shampoo lathers less than a liquid one. But it takes a long time to foam the cube with water in your hands. Rubbing my head with the hard edges seems even more uncomfortable to me. However, once you have made enough substance liquid, washing works well. After a thorough rinsing, my hair feels clean and is hardly "knotted". So the conditioning worked. Even so, I'm not a candidate for a solid shampoo. I will probably use "Radiant Rose" on the body because it smells wonderfully natural of roses. On the other hand I found the "Green Grace Body Wash" with vegetable oils and rose hip extract super pleasant. The hardness of the cube didn't bother me this time. On the contrary, it gives the feeling of a light massage.
"Earth First Zero Waste Cubes" von Team Dr Joseph, 60 g, ab 14 Euro
Photos: Team Dr Joseph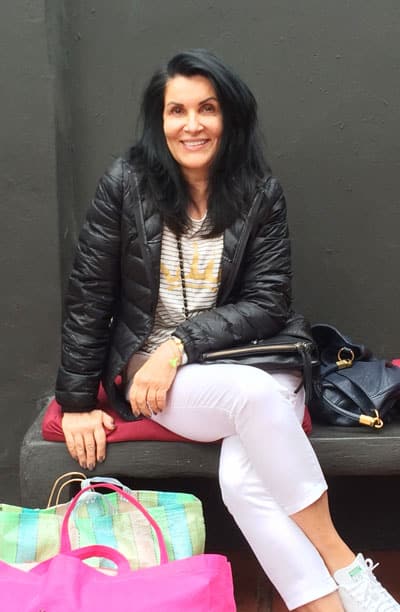 CultureAndCream Author from Munich
To travel during my profession as a beauty journalist was never enough for my. Also my six month on a world trip didn't do it. It always attracts me to other cities, foreign countries, on roadtrips and places I don't know yet. But I am not only interested in "culture" and "cream", I am also fascinated by people who have stories to tell .  Such unique experiences I want to share with you.