Testet for you: Avoa "Nail Wraps"
During her five-year stay in Japan, Kathrin discovered a beauty idea that she brought to Munich and realized: nail wraps. Her goal was to create easy-to-use nail foils that are not only trendy in terms of design. The Avoa founder (formerly Maruxa) also focuses on sustainability. Except for the foils themselves, everything is made locally in Germany and Austria from recyclable materials, if possible with CO2 compensation. In addition, the outer packaging is designed so that there is space for up to five foils and less paper waste is generated. But do the wrapped nails really look like they have been painted or can you tell the difference at first glance? And how about the durability? I wanted to know more about that.
Cat calling
This is the name of the self-adhesive foils that I chose from over 40 motifs for testing. A fancy cool animal print in red on a pink background with a slight glimmer effect. A strong contrast to my nails, which are usually painted in greige (gray / beige). Hopefully my patience will be enough to hold out to the tenth finger. Tedious tinkering is not really my thing. But sticking them on is actually easy and quick. The wraps are so thin that they can be applied to the degreased nails without wrinkles. I first cut off the excess with nail scissors and file the rest to my nail shape. I use a rosewood stick on the nail bed and the side edges to smooth the film down completely. Finally, I apply a layer of transparent varnish to fix it. I spread it over the nail tips to make the film even more durable and to prevent it from peeling off. After 15 minutes I'm done with both hands. The result actually looks like it has been painted. A huge advantage: I don't have to worry about paintwork failures, which otherwise happens to me all the time. Hardly any of my paint jobs is done perfect because I usually can't wait for the necessary drying time. Now the only question remains: How long will my animal print nails last? After seven days they are still intact. Only the index finger got a little flaw on the edge and needs to be repaired. I file the area smooth again and apply some topcoat over it. I've never had perfectly painted nails for so long. And how do you remove them again? Very easily. With nail polish remover.
Avoa "Nail wraps" 16 pieces, ca. 5 Euro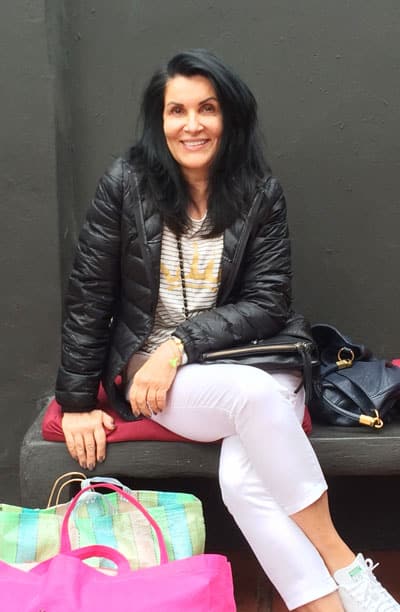 CultureAndCream Author from Munich
To travel during my profession as a beauty journalist was never enough for my. Also my six month on a world trip didn't do it. It always attracts me to other cities, foreign countries, on roadtrips and places I don't know yet. But I am not only interested in "culture" and "cream", I am also fascinated by people who have stories to tell .  Such unique experiences I want to share with you.