Time out in Bavaria at Lake Tegernsee
It has been known not just since Corona that Germany has a lot to offer in terms of landscape, relaxation and enjoyment. A longing destination is and remains the Tegernsee south of Munich.

There, in the town of Bad Wiessee, is a real hotel gem: the family-run 4-star Relais-Chalet Wilhelmy property . It is rightly one of the sightsleeping hotels. This branding is only given to houses in Bavaria whose overall concept is convincing in the areas of design, culture, architecture and aesthetics. Places for aesthetes with high quality standards.
Mountain panorama included
With the unobstructed view of the mountains and the countryside, the Wilhelmy offers a spacious temporary home in the middle of nature. The spectacular backdrop can be wonderfully enjoyed in each of the 24 rooms, two suites and two apartments, whose furnishings range from traditional to stylish and modern, so that all design preferences are covered – according to the hotel's motto: comfort inside, powerful landscape outside. One of the highlights is the 100 square meter, detached luxury chalet next to the main house with two bedrooms, wine refrigerator, fireplace, sauna and a bathroom with a free-standing tub. Loving details such as a stylized deer, the house mascot, show how much care goes into choosing fabrics and accessories in all rooms. "We have set up everything according to Feng Shui, pay attention to a radiation-free atmosphere and use healthy water that is vitalized with the Plocher energy system," explains owner Stefanie Ziegelbauer.
Aesthetics meet wellness
The boutique hotel has a spa that was expanded in 2020. In addition to bio and stone pine saunas, a salt inhalation and infrared cabin, aroma steam bath, adventure shower and whirlpool with light therapy, there is an all year heated pool with massage jets outside. If you can't get enough of water, it's best to make a detour to the newly designed iodine-sulfur bath in Bad Wiessee, which is very close to the Relais-Chalet Wilhelmy. Based on designs by the Italian star architect Matteo Thun, you will find an elegant and purist retreat there, where you can make water applications such as bath tubs under professional instruction.
The host cooks for you
Ring in or let the evening fade away is best done in the hotel's own "distillery" room in fuchsia-colored wing chairs in front of the open fireplace. The Tegernsee and especially the Relais-Chalet Wilhelmy is a place to switch off, pause and relax. And when you take a seat at the linen-covered tables in the restaurant with its warm natural colors and strong red tones, you will be cooked personally by the host Johannes Ziegelbauer – with light, French-Mediterranean cuisine. All dishes are freshly prepared with great care. The menu, which changes daily, depends on what the season and the region has in store.
Holiday in Bavaria in the south of Germany? You want to know more about sightseeing in the area? This book could be helpful for you: "Best of BAYERN – 66 Highlights"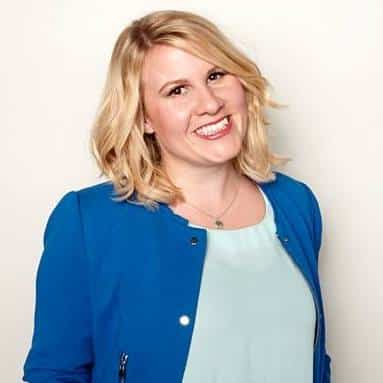 CultureAndCream Author from Munich
As a graduated art historian and archeologist I know the stories of cultures, buildings and paintings – well, most of them. My job as a beauty editor has awaken my love for creams (and tons of nail polishes). I am currently writing about medical and health topics. My favourite activities? Discovering new trends and hot spots while traveling which I would like to share with you.